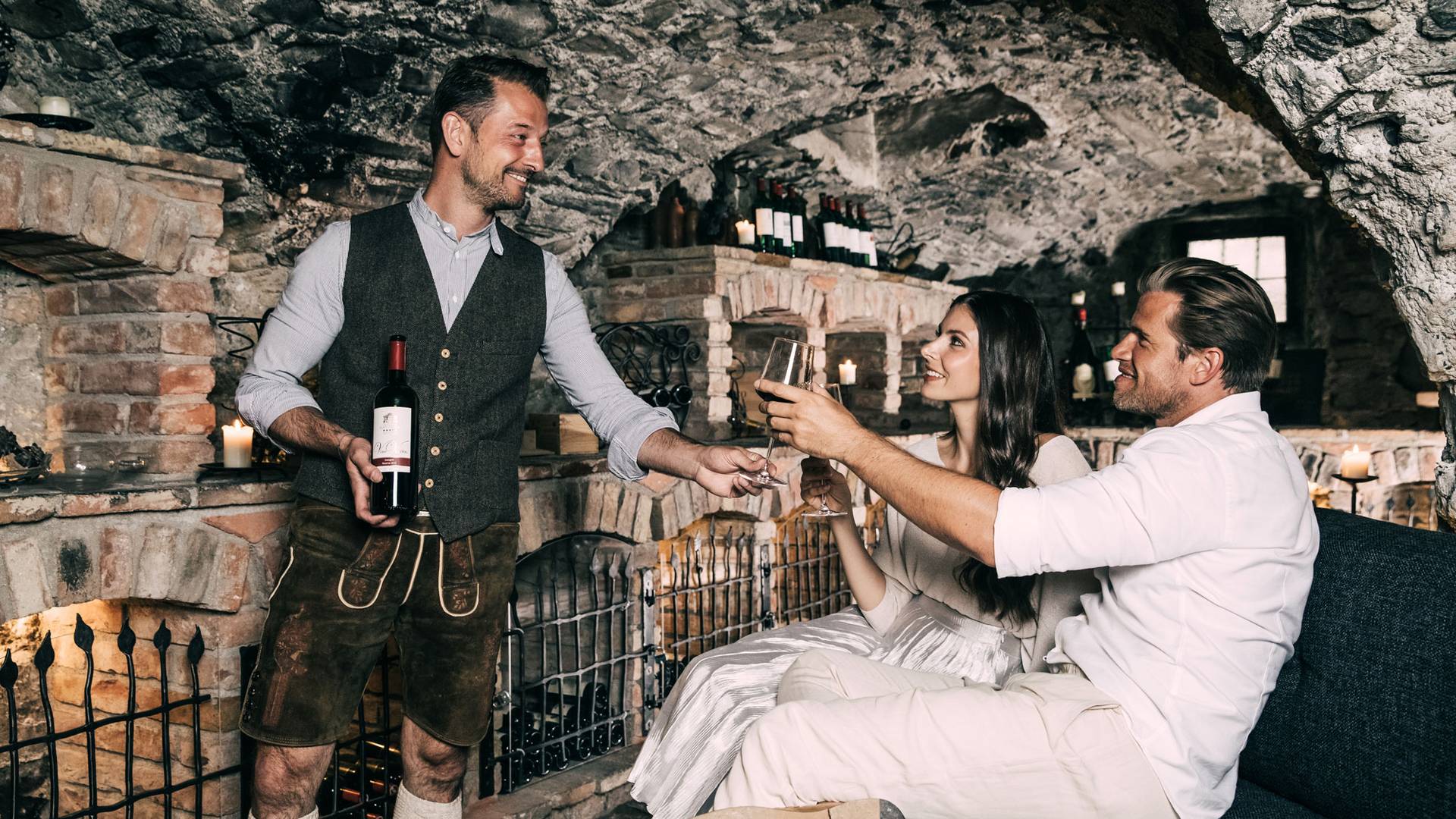 Hotel Klosterbräu & SPA
Klosterstraße 30
Seefeld in Tyrol
Just a moment - the content is loading...
YOUNIQUE® IS A FEELING
Satisfaction - individual & unique
Interested?
...we knew you were curious! Good, then you will feel very comfortable with us.
YOUNIQUE® is not a marketing slogan - it is the description by our guests, condensed to just one word, consisting of two inseparable halves.
UNIQUE & YOU = (The guest and his individual as the centre of all our ideas, services & our daily actions.
YOUNIQUE® is REAL hospitality, as it can only arise deep in the heart and when you love what you do. Because everything you do out of genuine joy is honest, authentic, unmistakable and also especially good. Come by and fall in love.
Agnes, Alois & the Seyrling family
You can feel YOUNIQUE® everywhere:

PASSION.YOUNIQUE® - Our passion
We run our hotel with ease, honest hospitality and charming humanity. This is not only embodied by us as hosts, but is also the irrevocable foundation for cooperation at eye level with our 100 employees.

THINK.YOUNIQUE® - Our thinking
We think and act in terms of generations. With respect and consideration for our environment and our fellow human beings.
We shape the present for a future worth living for our descendants.

LIVE.YOUNIQUE® - Our home
Our region offers an incomparable quality of life with four seasons full of character. Nestled in Austria's largest nature park with countless active and sporting opportunities, as well as a perfect infrastructure.
perfect infrastructure - Seefeld, the diversity of life.

MAGIC.MOMENTS - Unforgettable moments
Experiences that are accompanied by strong emotions and strong feelings are anchored in lasting memories. We are happy to give you pictures for your photo book of a lifetime.
We design the frame and you are in front of and behind the camera and press the shutter release.

FEEL.YOUNIQUE® - feeling wellness
The massive monastery walls wrap themselves protectively around the lovingly designed infrastructure and convey peace and security.
All treatments are tailored to your individual wishes and the feeling you want to experience after the treatment.
Strengthening, calming, relaxing or vitalising.

ACTIVE.YOUNIQUE® - Vitality through movement
We take you into nature - the real source of strength for body, mind and soul. If you wish, we will accompany you all year round at your individual level in the diverse sports and exercise opportunities in our region. Excitement & relaxation.

ENJOY.YOUNIQUE® - Varied enjoyment
Elegant, historic, rustic, traditional, homemade, romantic, border-crossing or casual. Choose to your heart's content which of the eight worlds of pleasure you want to immerse yourself in.
Our THINK.YOUNIQUE® philosophy will guide you in every decision.