Hotel Klosterbräu
Klosterstraße 30
Seefeld in Tyrol
Just a moment - the content is loading...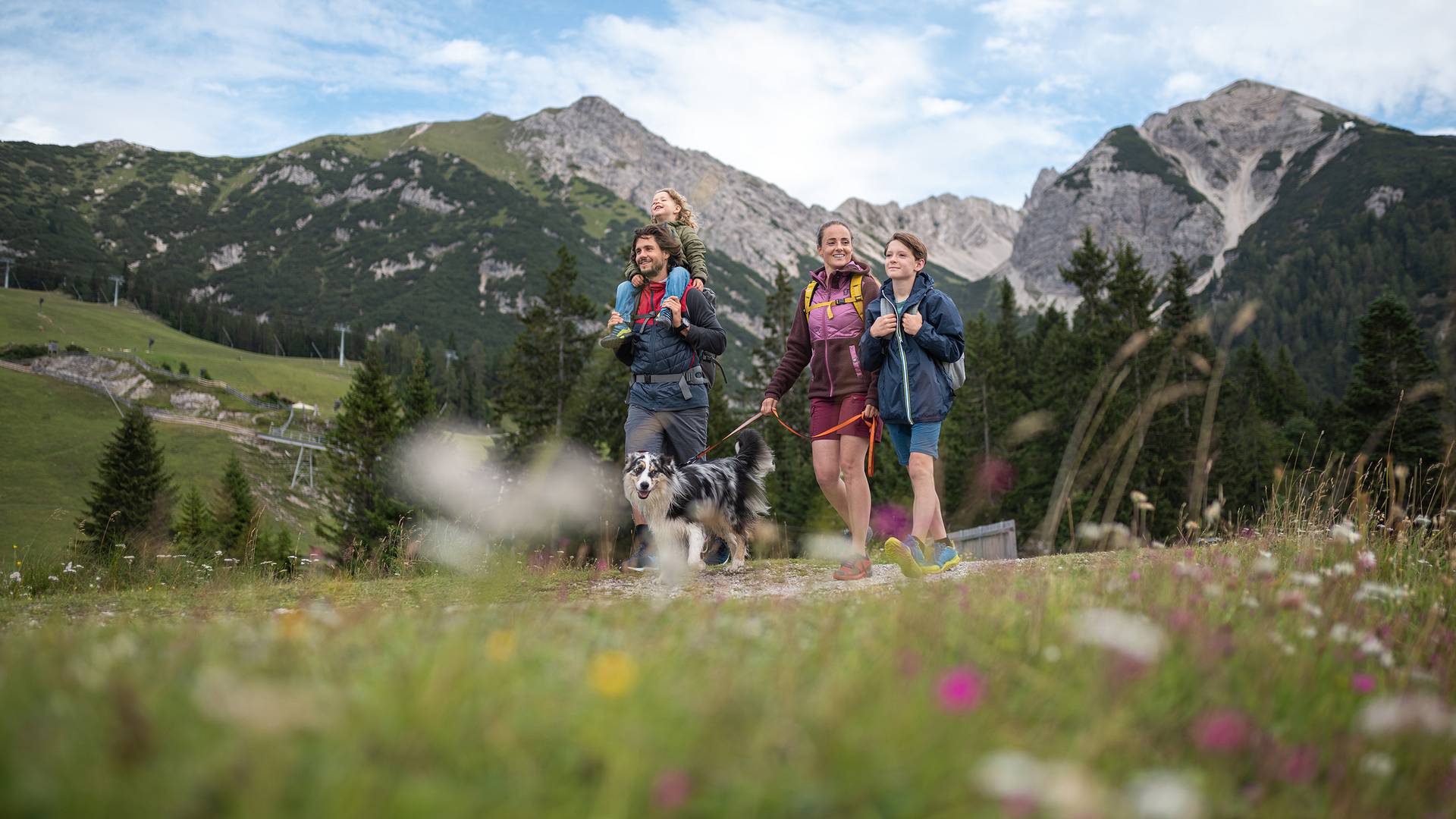 Dream holidays for dogs and their humans
Can you see that tail wagging?
We love dogs here at Hotel Klosterbräu. Find out what we have in store for your furry companions – and for you!
Eyes bright, tongue out, tail wagging – dogs may not be able to speak, but they don't need words to tell you they're happy. Our own pampered pup, Moritz, has let us know exactly what's needed for perfect canine holidays (and we're experts on human wellness here in Seefeld, too), so we offer plenty of inclusive services especially for his wet-nosed friends. An exciting surprise awaits our furry guests along with special pillows and dog bowls in the room. Exploring the scents in our large garden is a wonderful way to pass the time – and we offer rooms with direct access to it. Of course, all that sniffing around is thirsty work, so we have numerous drinking stations around the hotel. Then, it's time for walkies – and there are so many routes to choose from in the Olympia Region Seefeld, there's no chance of pup or human getting bored. When it's hot, a swim is always a good idea, and Lake Wildsee is the perfect place for a (doggy) paddle. If all that sounds like a dream come true, you can find out what else we offer dogs and their humans here.




BREAKING NEWS: For all early bookers: Summer prices 2023 = 2024. No price increase for all bookings until 29 February 2024. 🔥
Want some spontaneous autumn time? We give you a night with our offer joie de vivre 4+1. No suitable date? Then take a look at our remaining space exchange. 🍂
Undreamed-of pleasures need unlimited possibilities. With our Klosterbräu app, you can now book YOUNIQUE experiences, culinary delights and much more from everywhere. 🙏🏼
See you soon,
Your hosts