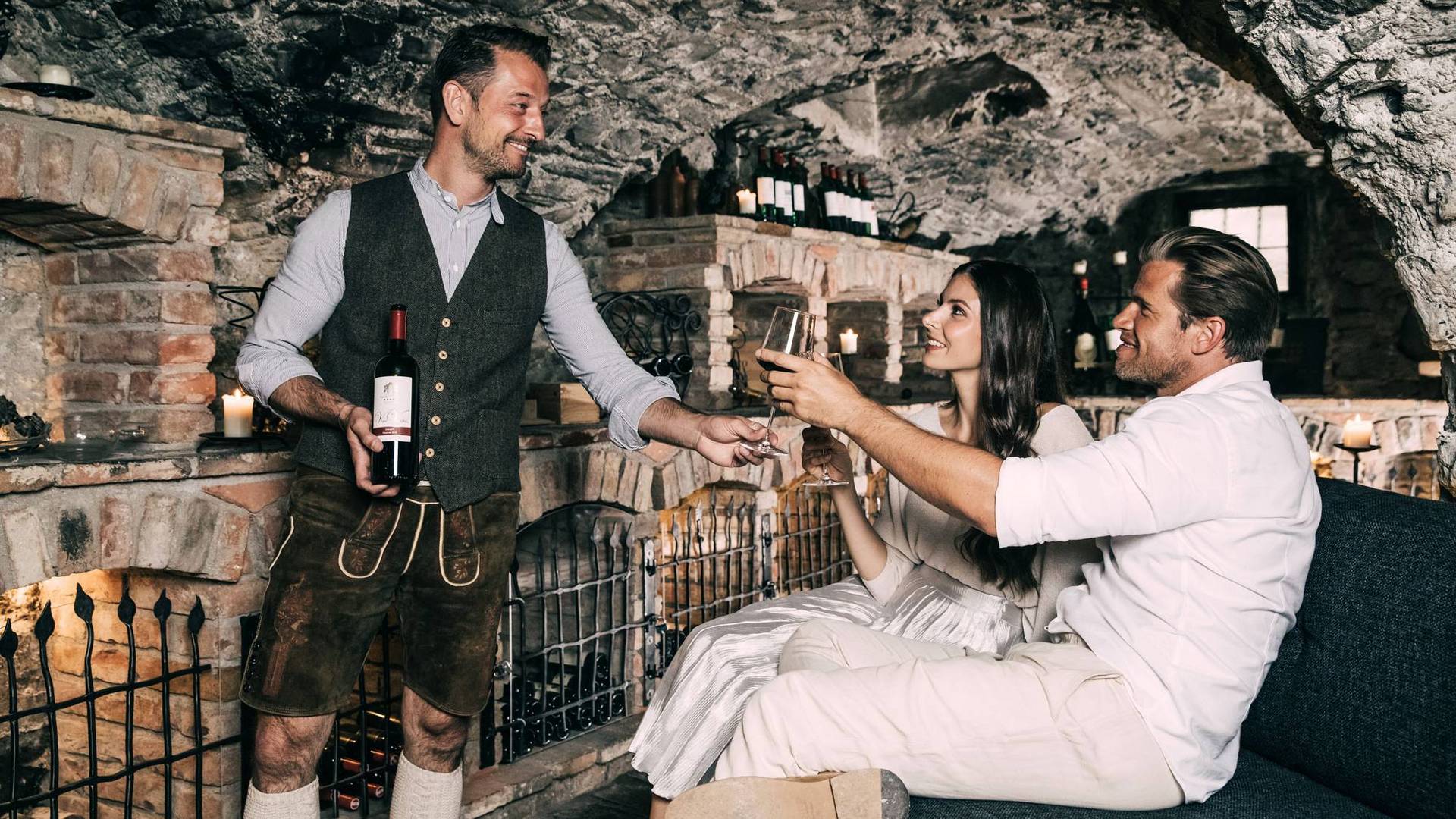 Hotel Klosterbräu
Klosterstraße 30
Seefeld in Tyrol
Just a moment - the content is loading...

YOUNIQUE® IS A FEELING
Satisfaction - individual & unique
Interested?
...we knew you were curious! That's good, then you will
feel very comfortable with us.
YOUNIQUE® is not a marketing slogan - it is the description by our guests, condensed to just one word,
consisting of two inseparable halves.
UNIQUE & YOU = The guest and his or her individual as the focus
of all our ideas, services and daily actions.
YOUNIQUE® is REAL hospitality, as it can only arise deep in the heart and when you love what you do. Because everything you do out of genuine joy is honest, authentic, unmistakable
and also especially good.
Come by and fall in love.
Agnes, Alois & the Seyrling family
YOUNIQUE® you feel everywhere - It is our thinking. Our heartbeat.

PASSION.YOUNIQUE® - Our passion
We run our hotel with ease, honest hospitality and charming humanity. This is not only embodied by us as hosts, but is also the irrevocable foundation for cooperation at eye level with our 100 employees.

LIVE.YOUNIQUE® - Our home
Our region offers an incomparable quality of life with four seasons full of character. Nestled in Austria's largest nature park with countless activity and sports opportunities, as well as a perfect infrastructure -
Seefeld, the diversity of life.

FEEL.YOUNIQUE® - Feel wellness
The massive monastery walls wrap themselves protectively around the lovingly designed infrastructure and convey peace and security.
All treatments are tailored to your individual wishes and the feeling you want to experience after the treatment.
Strengthening, calming, relaxing or vitalising.

ENJOY.YOUNIQUE® - Varied enjoyment
Elegant, historical, rustic, traditional, homemade, romantic, border-crossing or casual. Choose to your heart's content which of the eight worlds of pleasure you want to immerse yourself in.
Our THINK.YOUNIQUE® philosophy will accompany you in every decision.

ACTIVE.YOUNIQUE® - Vitality through movement
We take you out into nature - the real source of strength for body, mind and soul. If you wish, we will accompany you all year round at your individual level in the diverse sports and exercise opportunities in our region.
Excitement & relaxation.

MAGIC.MOMENTS - Unforgettable moments
Experiences that are accompanied by pronounced emotions and strong feelings anchor themselves in lasting memories. We are happy to give you pictures for your photo book of a lifetime.
We design the frame and you are in front of and behind the camera and press the shutter release.

THINK.YOUNIQUE® - Our thinking
We think and act in terms of generations. With respect and regard for our environment and our fellow human beings.
We shape the present for a future worth living for our descendants.

BEE.YOUNIQUE - Our bees
Busy buzzers as permanent guests at the hotel
Interested?
Did you know that for 1 kilo of honey the industrious buzzers travel over 100,000 km? That's 2.5 circumnavigations of the earth (and that's without the speed of sound). We make it much easier for our bees. Since summer 2020, we have had over half a million leasing bees on our parish hill behind the hotel. Due to the snowy winter on the Seefeld plateau, they spend this season down in the valley and then move to our spring meadows. A summer holiday, so to speak. We mow our meadows only once in summer so that all insects can enjoy the blossoms for as long as possible.
Every guest has the opportunity to support this project with € 3 per day, because: for all guests who do without the additional second room cleaning per day, we donate this amount to the "Seefeld Forest & Bee Project". Of course, you decide for yourself whether you want the second daily room cleaning or whether the amount goes to this magnificent project. BEE.HAPPY!
Want some spontaneous winter time? We give you a night with our offer joie de vivre 4+1. No suitable date? Then take a look at our remaining space exchange. 🍂
For all early bookers: Summer prices 2023 = 2024. No price increase for all bookings until 29 February 2024. 🔥
Undreamed-of pleasures need unlimited possibilities. With our Klosterbräu app, you can now book YOUNIQUE experiences, culinary delights and much more from everywhere. 🙏🏼
See you soon,
Your hosts