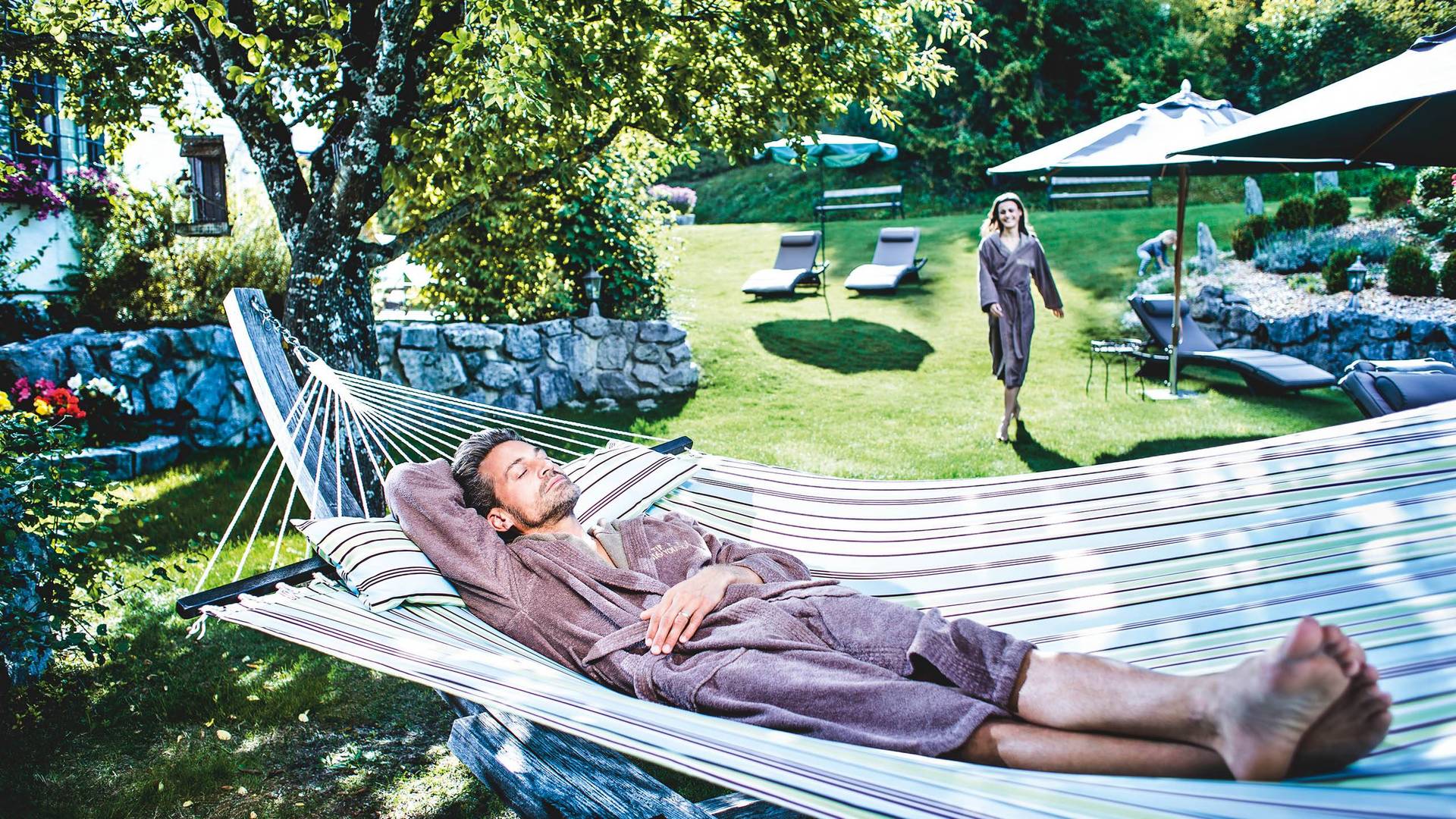 Wellness holiday in Tyrol
Hotel Klosterbräu
Klosterstraße 30
Seefeld in Tyrol
Just a moment - the content is loading...

Your wellness hotel in Tyrol – real Seefeld hospitality
Wellness holiday in Tyrol
Interested?
Welcome to the multi-award-winning wellness hotel in Tyrol, Klosterbräu. Enjoy pure leisure over 3,500 m² – also available as a day spa in Seefeld – and draw strength from the natural world of the Karwendel mountains. The Tyrolean hospitality is inseparably connected to the Seyrling family. They have been running this wellness hotel for more than 200 years and are now the sixth generation who personally and lovingly cater to their guests. True Tyrolean hospitality since 1516. That is PASSION.YOUNIQUE® in your wellness hotel.

Regeneration and recovery in your wellness hotel in Tyrol
Switch off, unwind, and immerse yourself in our spa. Let yourself be pampered on your wellness holiday in Tyrol and let your soul rest. Recharge your batteries and draw energy during invigorating hikes, rapid e-bike tours, or breathtaking sunrise summit hikes. Everything is possible during your holiday in Seefeld in your wellness hotel in Tyrol.
TCM-inspired vitality kitchen in your wellness hotel in Tyrol
For exceptional culinary delights, we have a kitchen philosophy based on easily digestible and beneficial healthy foods.
This is because your health and well-being are close to our hearts in your wellness hotel in Tyrol. Inspired by TCM (Traditional Chinese Medicine), our food and drink selection is combined with typical Tyrolean cuisine. Thus, we offer you a diet which we follow with our own children.

19 room categories for your perfect wellness holiday in Tyrol
Even though our rooms and suites radiate unique Tyrolean charm, our exclusive Loft 500 is the greatest pride in our wellness hotel in Tyrol. Reside in the highest point of Seefeld with a view over the entire village and your own winter garden with a sauna on the far side and a large panoramic bathroom. On the sun-drenched southern terrace, you can let your gaze wander over the parish hill while you enjoy a view of the mountains in the spacious bedroom.
A private bar with a dining room in the living room as well as a well-stocked minibar and wine bar provide refreshing treats in our wellness hotel in Tyrol. An anteroom with wardrobe promises sufficient space while an entertainment centre, with a TV and high-tech Dolby sound system, provides the best quality recreation. It's an experience for every one of our senses in our wellness hotel in Tyrol.

History and tradition of your wellness hotel in Tyrol
Hearty hospitality, attentive service, excellent cuisine, staggering ambience, authentic tradition, and lifestyle – for 200 years the Seyrling family has stood for this. Love is what we do in your wellness hotel in Tyrol: 500 years are present here and we are anything but outdated!
BREAKING NEWS: For all early bookers: Summer prices 2023 = 2024. No price increase for all bookings until 29 February 2024. 🔥
Want some spontaneous autumn time? We give you a night with our offer joie de vivre 4+1. No suitable date? Then take a look at our remaining space exchange. 🍂
Undreamed-of pleasures need unlimited possibilities. With our Klosterbräu app, you can now book YOUNIQUE experiences, culinary delights and much more from everywhere. 🙏🏼
See you soon,
Your hosts