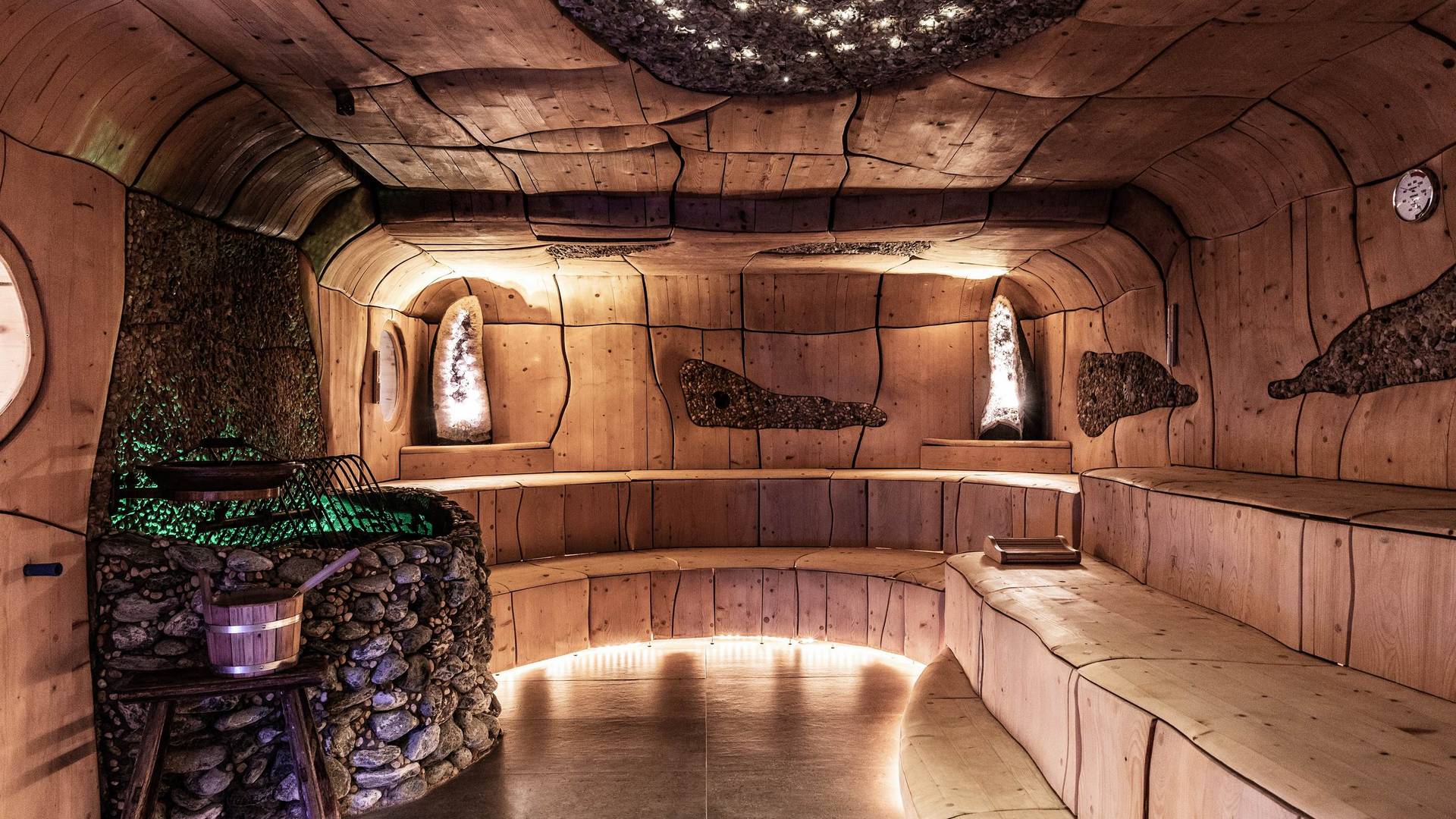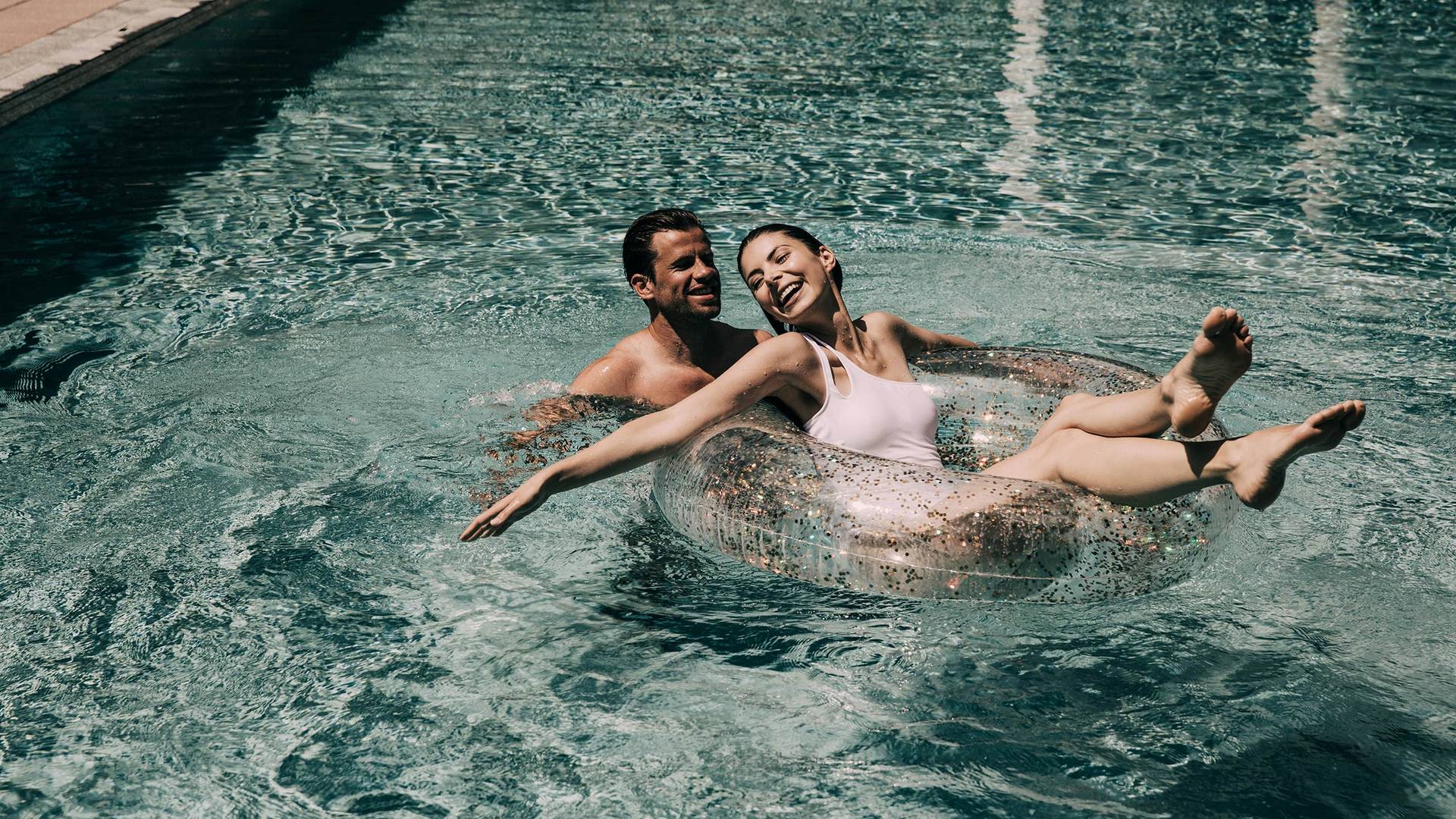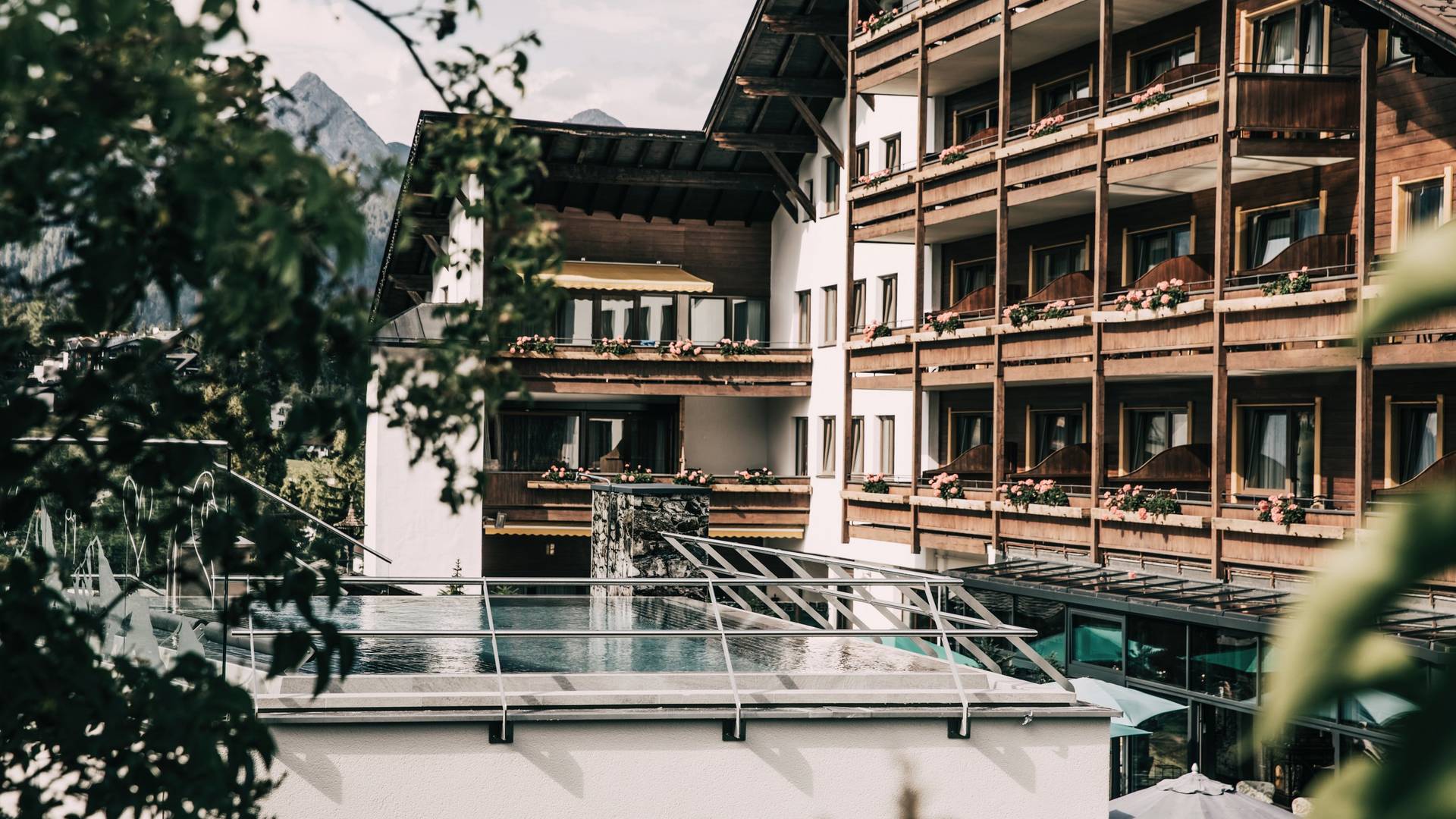 Hotel Klosterbräu & SPA
Klosterstraße 30
Seefeld in Tyrol
Just a moment - the content is loading...

Wellness hotel in Seefeld
Wellness
Interested?
Our wellness hotel in Seefeld, Klosterbräu, offers you a holistic and all-round individual wellness approach: this is Feel.Younique®. You will find many lovingly designed retreat facilities in our wellness hotel in Austria. In addition to seven themed saunas in our wellness hotel in Seefeld, we have the special hand-carved sauna which is the only one in the world and that invites you in to sweat. Discover the relaxation of long ago practiced by ancient monks. Experience our one-of-a-kind infusion at our wellness hotel in Seefeld. Our welcome retreat leaves eight rest and relaxation rooms at your disposal. The unlimited beer fountain at our brewery hotel is fed with home-brewed beer, ensuring your fluid balance at our wellness hotel in Seefeld.

Your wellness hotel in Seefeld – a Garden of Eden in the heart of Tyrol
Five water areas, including a year-round heated outdoor pool and a new outdoor panoramic whirlpool, are fully at your disposal in our wellness hotel in Seefeld. You will find welcoming coolness in our extensive shower area with our frosty ice fountain. Your circulation will be stimulated by treading water at the Kneipp facility in the old cloister before you relax on our large, south-facing sunbathing lawn of our wellness hotel in Seefeld. Fortify your energy in our Vital Bistro and wander around our vast Garden of Eden, which is bordered by an idyllic forest and meadow panorama, only at our wellness hotel in Seefeld, Tyrol.
From A to Zen at your wellness hotel in Seefeld, Tyrol
Yoga, Pilates, personal training, and relaxation trip. All these relaxation opportunities contribute unquestionably to your mental health. Yoga, with its connection to mind, body and spirit, is an especially fixed factor of our exclusive offer. And the best thing about our wellness hotel in Seefeld? You do not have to book a long-distance trip to Asia to find your inner ch'i, because with us you can breathe freely in the soothing rooms of a former monastery.

Soothing massages at your wellness hotel in Austria
We pamper you with our truly YOUNIQUE® massage which is 100% tailored to your needs. In your wellness hotel in Seefeld, we will advise you on which treatment is best for you. Indulge in exclusive treatment regimes, custom-made experiences, a warm feeling of comfort, and a peaceful connection to mysterious worlds.

Body, mind & soul at your wellness hotel in Seefeld
We have everything you need, be it cardio equipment, rowing machines, treadmills, bicycles and steppers or strength machines, bench press with barbells and dumbbells, as well as a multi-system cable station. In the ''Mind'' area, our mental coach Pia Schorer will support you in developing your strengths, showing you new possibilities, helping you to optimise your everyday life as well as to discover and live your personal wishes and visions. Stay fit in body, mind, and soul. This is Feel.YOUNIQUE® in our wellness hotel in Seefeld. You are also heartily welcome to visit our Day Spa in Seefeld.
White mountains means the start of the season! Head into winter with our midweek special in December. We'll give you one night for free. Click here to go directly to Cuddle Time +1. 25.11. also sees the start of Tyrol's most beautiful Advent market, right next to the hotel.
Vacations at Sigi's Sauhaufen: closed for visitors until 2.12.2022. From 2.12. to 22.12.2022 only open on weekends (Friday to Sunday), as well as on 8.12.2022 (Austrian holiday) at the following times: 10.00 to 12.00 & 13.00 to 16.00. As a hotel guest you can always visit the farm outside. The indoor area we open gladly on request, if our farmers are not just on site.
By the way: We are here for you continuously from autumn 2022 to spring 2023! Plenty of time for wellness, winter, Christmas & Co.
See you soon,
Your hosts