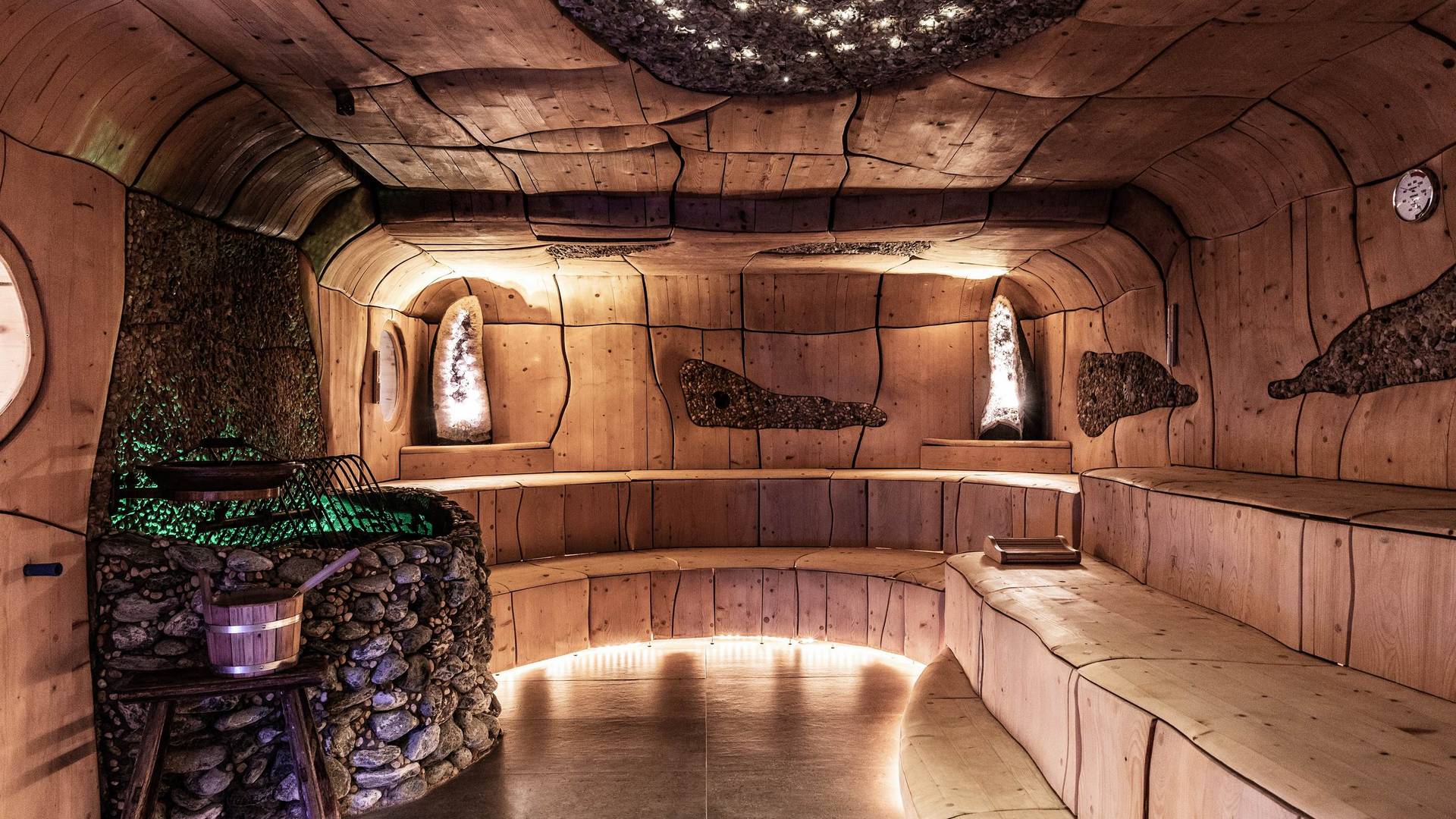 Hotel Klosterbräu & SPA
Klosterstraße 30
Seefeld in Tyrol
Just a moment - the content is loading...
Here you can really work up a (healthy) sweat.
The wonderfully down-to-earth aroma of freshly baked bread from the bread-baking sauna will lead you by the nose. The Finnish sauna is the place to really get down to business - here you need to keep a cool head. The organic outdoor sauna, a family textile sauna, the steam sauna and a warming infrared cabin will satisfy even the last nerve.
Of course, you can cool down in our younique. Honestly - would you have expected only an ice fountain? Yes, of course we have that too. But the best refreshment comes from inside - the inside of our never-ending beer fountain in the middle of the sauna area.

Just treat yourself to a cool drink after a perfect sauna session and let it breathe new life into you...

The unique one. There is only one of its kind in the world, the completely hand-carved "heart sauna".
Open daily between 2 pm and 8 pm. At warm 80° to 95°C and pleasant 10 to 30% humidity.

Heated to 70° to 85°C for you daily between 8 am and 8 pm.
You sweat here at a humidity of between 10 and 30%.

The smell here is heavenly - of freshly baked bread. Every day between 2 pm and 8 pm.
The tender bread dough and your delicate skin don't get more than 35°C - that's a promise. The humidity is around 10%.

Daily sweating between 70° and 85°C, 10 and 30% humidity, and between 2 pm and 8 pm.
Go outside in complete relaxation and "naturally" strengthen your defences.

Be careful, here between 8 am and 8 pm the view could become a little cloudy. When it steams between 40° and 45°C. Because the air here has between 80 and 100% humidity.
But don't worry, this is only short-lived. The clear view awaits you right outside the door of our steam sauna.

Our new family textile sauna in the pool area for young and old.
Take a sauna together with the whole family at over 60 °C.

Why not make yourself comfortable and warm your heart.
Pleasant 35° to 40°C and 10% humidity await you in our infrared cabins. Daily between 2 pm and 8 pm.
7 themed saunas for enthusiasts and all those who would like to become one