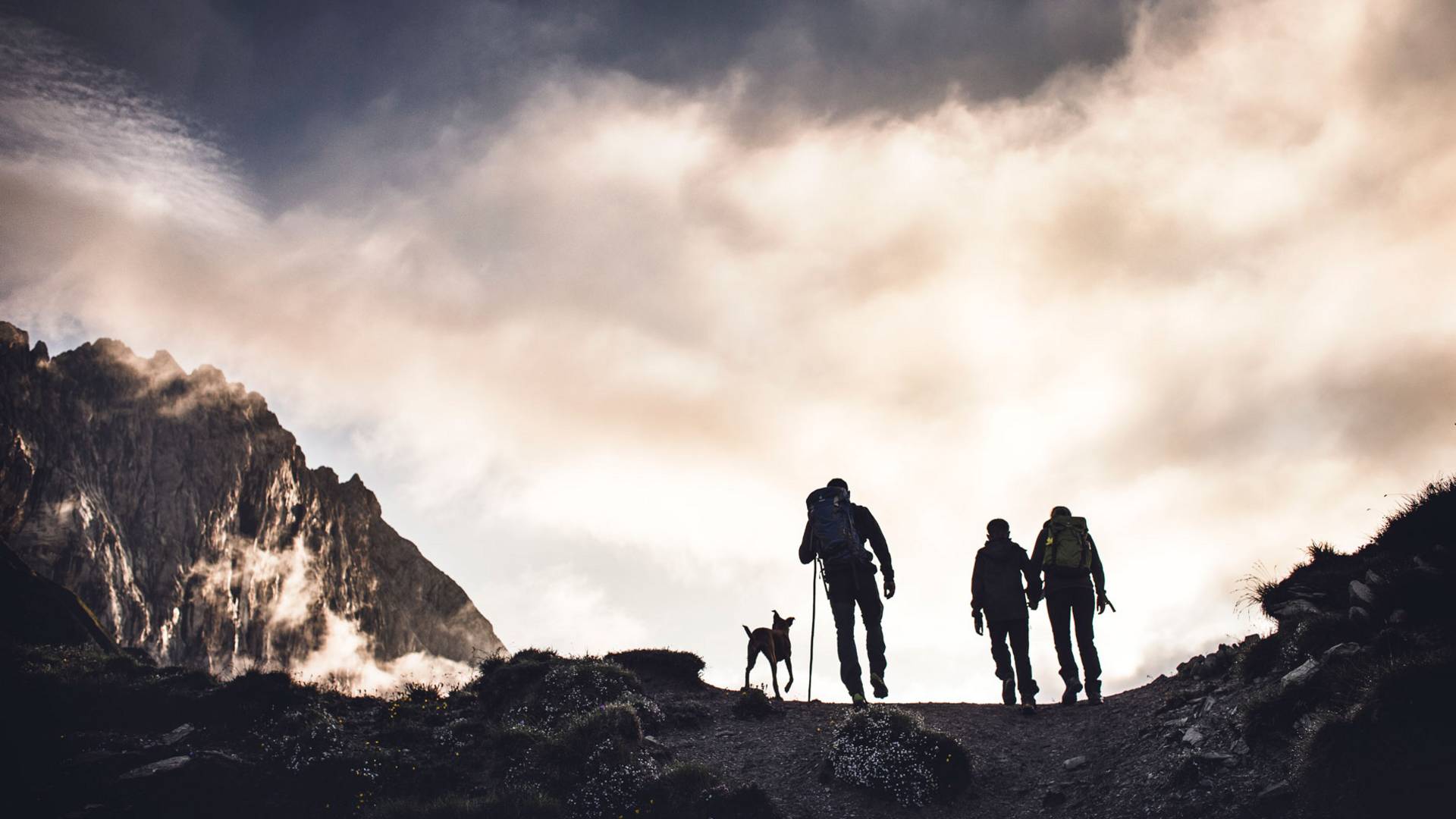 Hotel Klosterbräu
Klosterstraße 30
Seefeld in Tyrol
Just a moment - the content is loading...
Your hotel for dogs in Tyrol – holidays with your four-legged friend
Holidays with your dog
Interested?
At our hotel for dogs in Tyrol you can discover new trails to sniff and explore the fascinating nature of the Olympic region of Seefeld. At our hotel, you will find extensive walking and nature trails for you and your four-legged friend to enjoy all year round. On your holiday in Seefeld, the Tyrolean walking area is also easily reachable on foot from your hotel for dogs in Tyrol. Four-legged guests are not merely tolerated in our five-star hotel for dogs, they are most welcome.
We look forward to your visit to Hotel Klosterbräu – see for yourself how wonderful a holiday with your dog in Tyrol can be.
Your hotel for dogs in Tyrol – 5 stars for your furry friend
THE dog hotel in Tyrol offers rooms with direct access to the garden (150,000m2), a dog-walking service, the chance to swim in the Wildsee, and much more. A dog bowl and dog cushions will be ready and waiting for your four-legged roommate. What's more, dogs are allowed in two of the restaurants in our luxury hotel in Tyrol. There are drinking bowls throughout our five-star hotel for dogs in Austria, and of course, you will find only the best selection for your darling in our à la carte menu. At your hotel for dogs, we will be happy to provide you with dog excrement bags for your walks. And should your furry friend feel under the weather, here at our hotel for dogs in Tyrol we work with loving neighbourhood vets.

Friendship-dog weeks in your 5-star hotel for dogs in Tyrol
Has one of your best friends never uttered a word to you? It's the same for us! Our darling four-legged friends are with us every day, stay by our side even though they don't need to, and bring joy into our lives. Because true friendship is such a precious thing, your companion during the popular friendship-dog weeks can stay at our hotel for dogs in Tyrol for free for the whole week. Explore the natural beauty of Seefeld around your hotel for dogs in Austria, where five-star treatment is also enjoyed by our four-legged guests. Your darling is sure to find plenty of playmates during this special week – we look forward to welcoming you and your best friend at our hotel for dogs in Tyrol.
BREAKING NEWS: For all early bookers: Summer prices 2023 = 2024. No price increase for all bookings until 29 February 2024. 🔥
Want some spontaneous autumn time? We give you a night with our offer joie de vivre 4+1. No suitable date? Then take a look at our remaining space exchange. 🍂
Undreamed-of pleasures need unlimited possibilities. With our Klosterbräu app, you can now book YOUNIQUE experiences, culinary delights and much more from everywhere. 🙏🏼
See you soon,
Your hosts