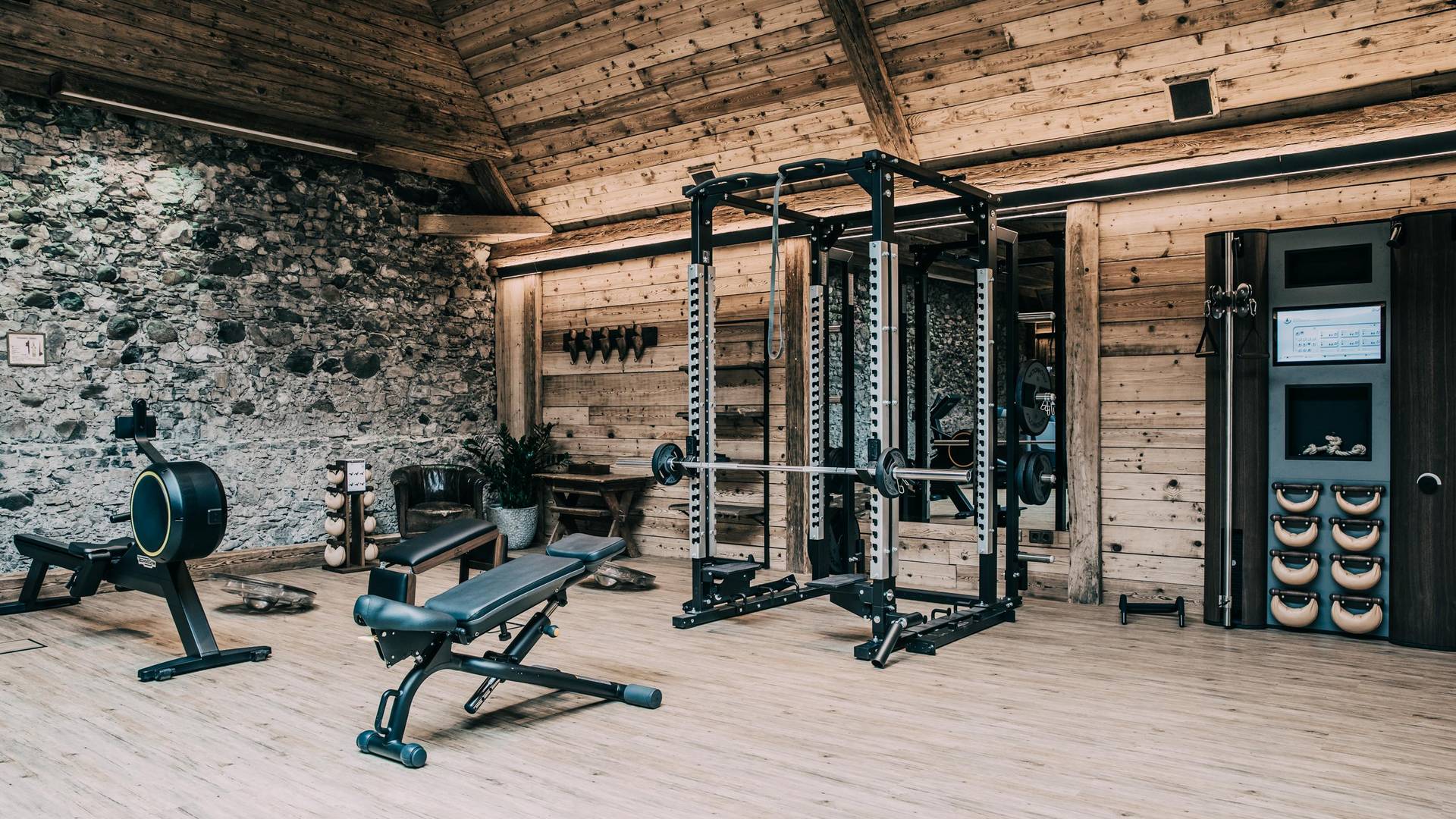 Hotel Klosterbräu
Klosterstraße 30
Seefeld in Tyrol
Just a moment - the content is loading...

Space to work out. A superlative ACTIVE Fitness GYM.
Functional Training. Cutting-edge. Generous. Motivating.
Interested?
We give you space to work out!
In our brand new ACTIVE Fitness room on the 2nd floor, we have once again combined modernity & lifestyle.
State-of-the-art equipment, a spacious functional area, hydration station, Bluetooth music system and much more await you and your inner pig in a new environment.
Probably the coolest fitness room in the world.
We are a little proud of it...
Time for me!
Opening hours: daily from 06.00 - 00.00 hrs
Own fitness and health trainer Thomas
Whether it's aquafit, belly-legs-po, Zumba or in the sauna - our fitness and health trainer Thomas will make you sweat so that the pounds fall off. He also keeps you fit and agile, e.g. with back fitness, fascia training or stretching. During his outdoor activities, he takes you on a sporty tour of the beautiful region of Seefeld.
You are welcome to book all fitness activities directly here online!
EMS training at Klosterbräu
Whole-body EMS training is a highly effective and time-efficient training method for increasing muscle strength and mass and reducing body fat. A training session usually lasts just 20 minutes and is always performed with a trained coach who monitors the training as well as the training success.
The muscles are worked harder through additional current - without the use of dumbbells. Another advantage: in contrast to conventional strength training, all large muscle groups are trained at the same time. That's why the training only takes 20 minutes.
EMS training meets the spirit of the times: maximum success in as little time as possible. More efficiency is not possible.
BREAKING NEWS: For all early bookers: Summer prices 2023 = 2024. No price increase for all bookings until 29 February 2024. 🔥
Want some spontaneous autumn time? We give you a night with our offer joie de vivre 4+1. No suitable date? Then take a look at our remaining space exchange. 🍂
Undreamed-of pleasures need unlimited possibilities. With our Klosterbräu app, you can now book YOUNIQUE experiences, culinary delights and much more from everywhere. 🙏🏼
See you soon,
Your hosts