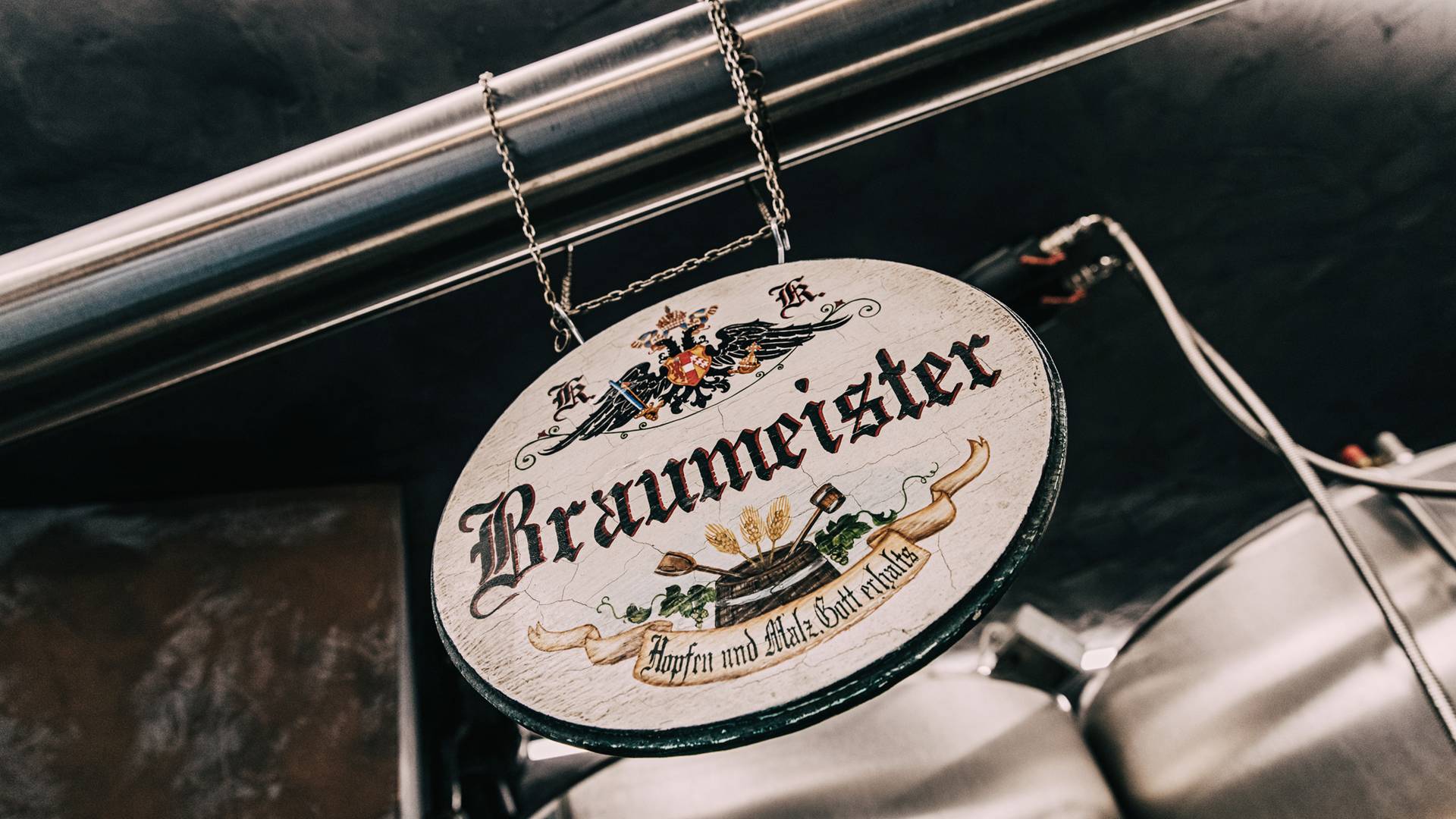 Hotel Klosterbräu
Klosterstraße 30
Seefeld in Tyrol
Just a moment - the content is loading...

THE brewery hotel in Tyrol – hoppy days!
Brewery hotel
Interested?
The colourful history of brewery hotel Klosterbräu can be traced back to 1516. It's not known whether the "Reinheitsgebot" or beer purity law of the same year came about as a result of Klosterbräu's fine brew of hops and malt. This decree, issued by Bavarian Duke Ludwig X, required beer to be of high quality, as it was the staple food of the population at that time.
We uphold this quality standard today at our brewery hotel in Seefeld and recommend enjoying the amber nectar together with our culinary specialities.

The heart and soul of your brewery hotel: our master brewer and his creations
With his mind bursting with ideas and his fine nose, Florian, our Braukeller's innovative genius, works passionately on his latest creations in your brewery hotel. Our creative master brewer has achieved a level of skill in his craft that few can boast, and has six delicious recipes to offer you. In our brewery hotel, we stick to using just a few, choice ingredients: a whole lot of love, the finest Karwendel spring water, and select raw ingredients go into our unique creations. Your brewery hotel's brewing process received an award as one of Austria's best beers in 2015.
A special touch: our brewery hotel's unique creations
The style of our beers is sure to impress thanks to their slightly hoppy and delicately bitter taste, gentle fizz, and light body. We are particularly proud of the truly unique, sparkling champagne beer. And of course, in your brewery hotel you can also sample seasonal beer specialities such as our latest creation "Karwendilirium" with 13.5% original gravity and 6% alcohol, a palatable, golden-yellow festival beer. In your brewery hotel you will find the right foaming tipple for any occasion – you can count on Florian.
Brewery and wellness hotel? Klosterbräu!
A holistic, custom-made well-being concept. That is Feel.Younique® in your brewery hotel in Tyrol. And our home-brewed beer specialities can also be found in the place we recharge all the senses, our multi-award-winning wellness and spa area. On your holiday in Seefeld our homemade beer is a soothing pick-me-up after a hot sauna session. You can also pour yourself a fresh glass of your isotonic, regenerating brew free of charge during your day spa in Seefeld in our wellness area's Sündenkeller – pure enjoyment in your brewery and wellness hotel. Since 1516.
BREAKING NEWS: For all early bookers: Summer prices 2023 = 2024. No price increase for all bookings until 29 February 2024. 🔥
Want some spontaneous autumn time? We give you a night with our offer joie de vivre 4+1. No suitable date? Then take a look at our remaining space exchange. 🍂
Undreamed-of pleasures need unlimited possibilities. With our Klosterbräu app, you can now book YOUNIQUE experiences, culinary delights and much more from everywhere. 🙏🏼
See you soon,
Your hosts