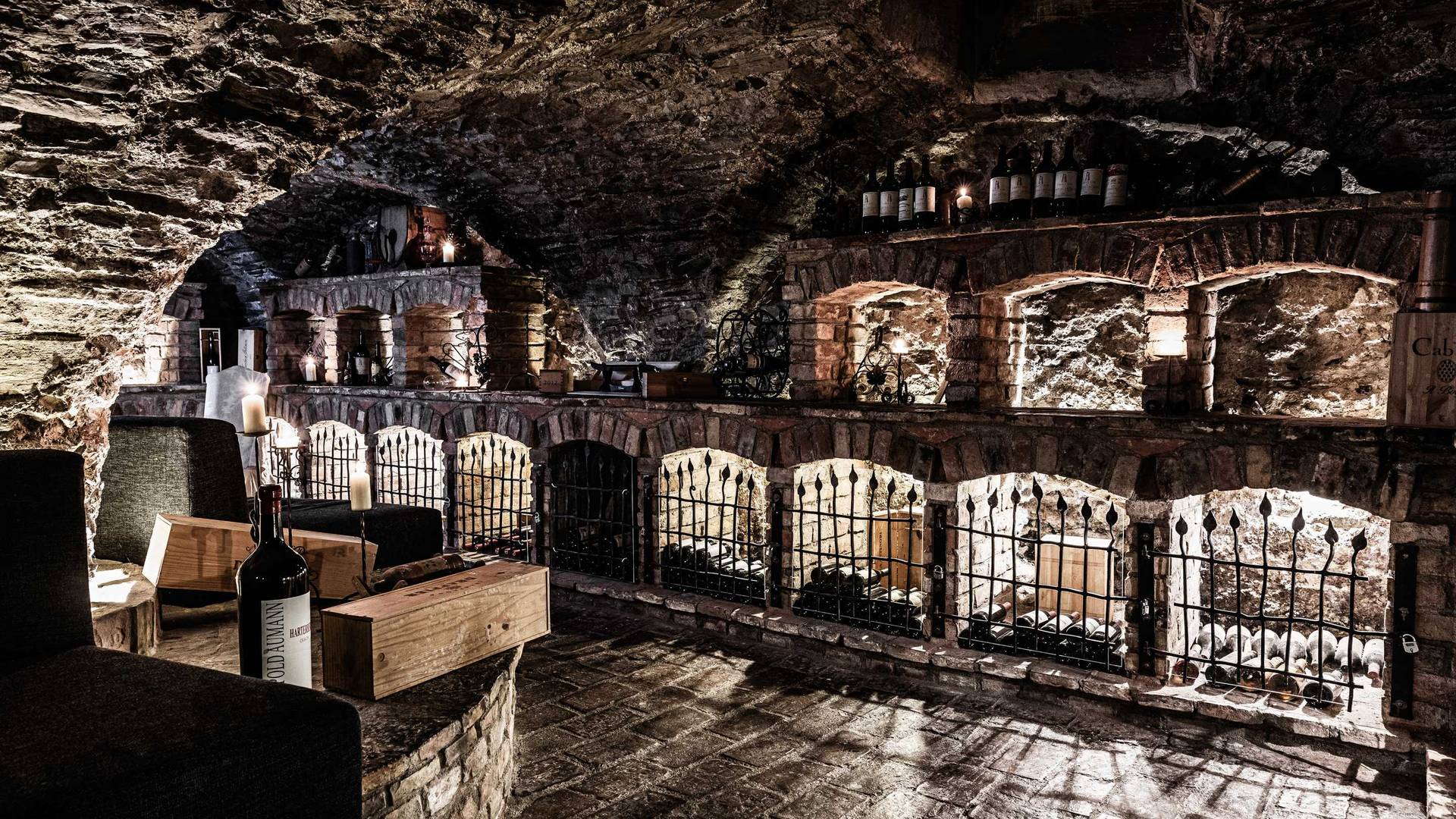 Hotel Klosterbräu & SPA
Klosterstraße 30
Seefeld in Tyrol
Just a moment - the content is loading...

500-year-old wine cellar – a centrepiece bathed in candlelight
Aperitif with the Seyrling family – history, wine, and warm hospitality
Interested?
Let the family introduce you to the exciting history of the former monastery, to the Hotel Klosterbräu, and to the fascinating past of your Tyrolean home. Whenever the host, Alois Seyrling, puts on his Lederhosen, captivating stories are told and family secrets are revealed.
Inspiring, personal, and with heartfelt charm ...

Let's listen to the host's tales:
Our historic wine cellar is over 500 years old. Once it was used as a storage room for potatoes and coal, during the World War 2 it served as a safe for hiding the silverware. 25 years ago, it was converted into a wine cellar and today it is a popular location for gourmet dinners, marriage proposals, and – of course – wine tastings.
Enjoy.Younique – a true passion of the Seyrling family.
Experience the world of wine with us and discover the differences between vintages, grape varieties, and origins.
We have already polished the glasses ...
Dear guests,
we are open and welcome you - continuously until 03 April 2022. Winter hiking, skiing, cross-country skiing, tobogganing, carriage rides, ice skating and snowman building 😉 ...everything is possible!
At the moment, the booking situation is generally very quiet, so lots of space, peace and quiet and freedom - not only in our hotel. So for last-minute bookers: e.g. book our 4+1 January midweek offer.
Our charming colleagues from the reservation department are already waiting for your call: +43 5212 2621 252. You can also enquire directly here.
We look forward to seeing you!
Agnes, Alois and the Seyrling family

SAFETY FIRST: Here you can find all travel and holiday regulations.