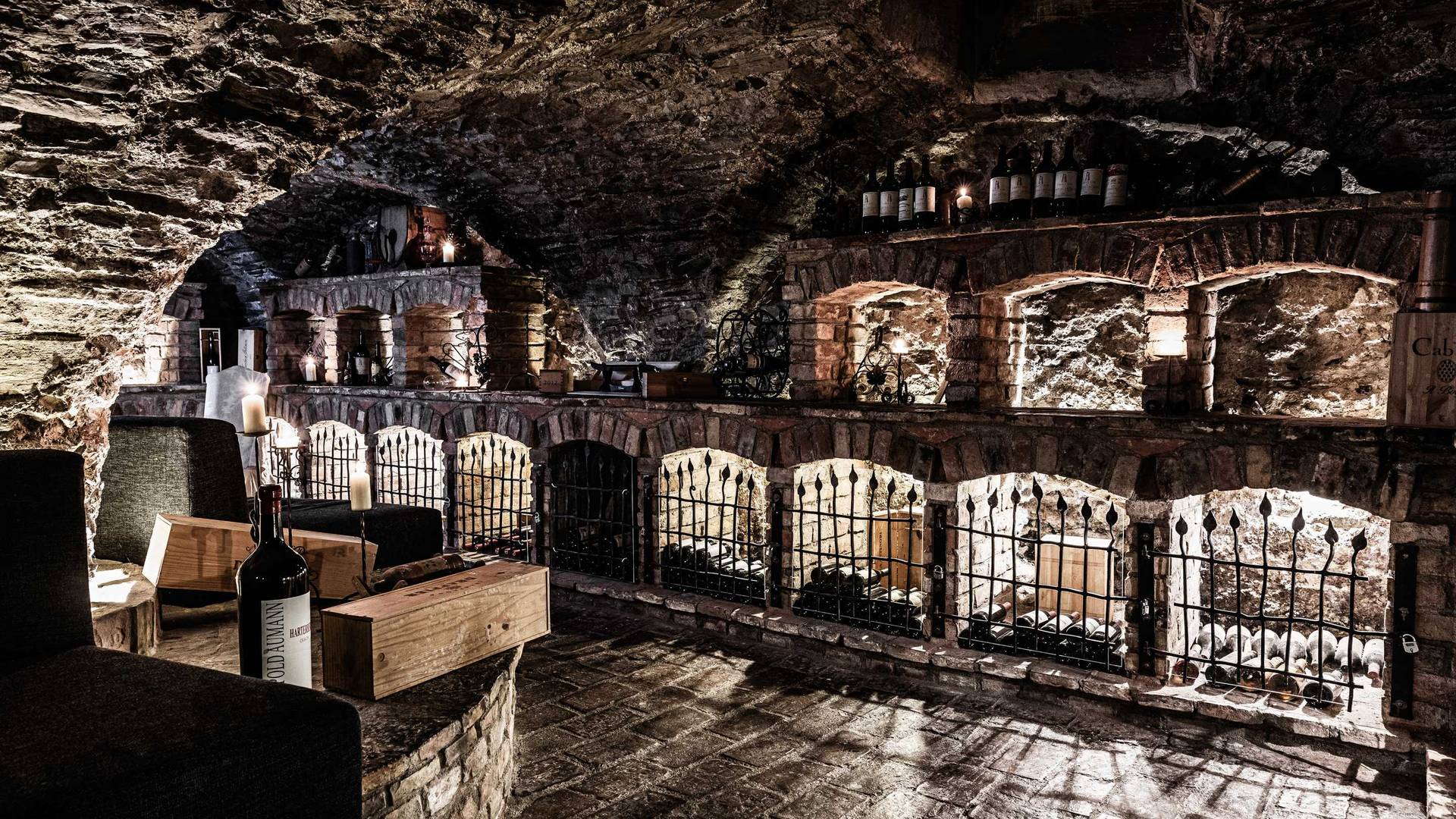 Hotel Klosterbräu & SPA
Klosterstraße 30
Seefeld in Tyrol
Just a moment - the content is loading...

500 years of young wine cellar - a centrepiece bathed in candlelight
Aperitif with the Seyrling family - history, wines and hospitality in action
Interested?
Let the family take you into the exciting world of history surrounding the former monastery, the resulting Hotel Klosterbräu and the gripping past of your Tyrolean home.
Whenever the host, Alois Seyrling, puts on the lederhosen himself, captivating family secrets are revealed. Inspiring, personal and with heartfelt charm.
...and so you read from the host:
Our historic wine cellar is over 500 years young. It was once used as a storage room for potatoes and coal, and during the Second World War it served as a safe where the silverware was hidden. 25 years ago, it was converted into a wine cellar and is now a popular location for gourmet dinners, marriage proposals and, of course, wine tastings.
Enjoy.Younique - a lived passion of the Seyrling family.
Experience the world of wine with us and discover the differences between vintages, grape varieties and origins.
We have already polished the glasses...