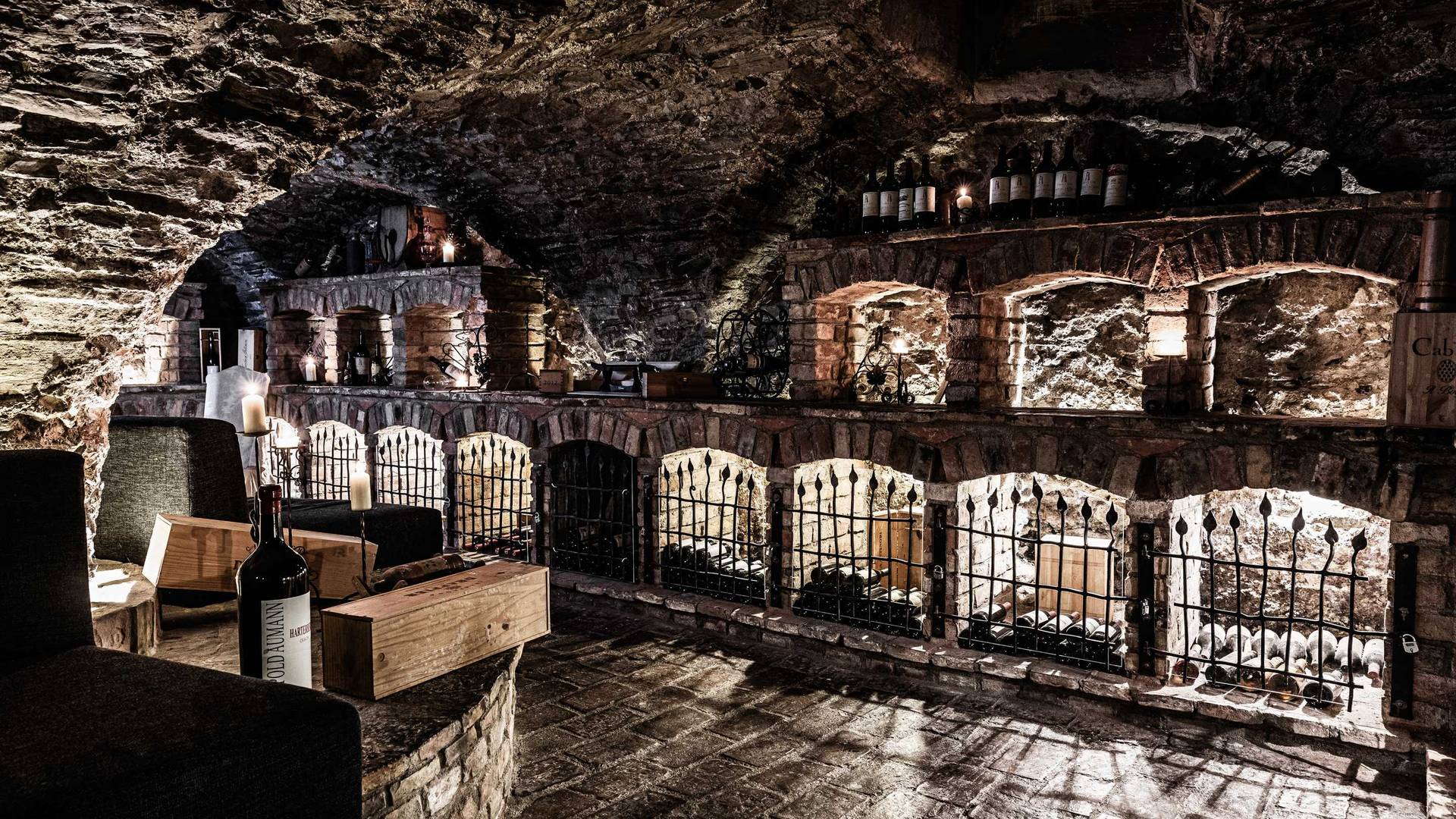 Hotel & Spa Klosterbräu
Klosterstraße 30
Seefeld in Tyrol
Just a moment - the content is loading...

500-year-old wine cellar – a centrepiece bathed in candlelight
Aperitif with the Seyrling family – history, wine, and warm hospitality
Interested?
Let the family introduce you to the exciting history of the former monastery, to the Hotel Klosterbräu, and to the fascinating past of your Tyrolean home. Whenever the host, Alois Seyrling, puts on his Lederhosen, captivating stories are told and family secrets are revealed.
Inspiring, personal, and with heartfelt charm ...

Let's listen to the host's tales:
Our historic wine cellar is over 500 years old. Once it was used as a storage room for potatoes and coal, during the World War 2 it served as a safe for hiding the silverware. 25 years ago, it was converted into a wine cellar and today it is a popular location for gourmet dinners, marriage proposals, and – of course – wine tastings.
Enjoy.Younique – a true passion of the Seyrling family.
Experience the world of wine with us and discover the differences between vintages, grape varieties, and origins.
We have already polished the glasses ...
Hot news and top offers with Feel Free cancellation conditions
Your safe time out
3G - rule (tested, vaccinated, recovered) remains in place
NEW - Definitely try it out!
Our year-round culinary hotspot "the Klosterhof" with openable glass roof, pizza oven and much more is now open for you. Enjoy your breakfast and dinner in Mediterranean flair!
Coming sooon:
Soon we will also be fulfilling our dream of having our own farm "Sigi's pigsty" and a mini petting zoo.
For your spontaneous getaway
you're sure to find a room to suit your taste in our remnant exchange. Click here to go directly to the enquiry.
PSSSST!! It pays to be quick:
Secure your dream room and still remain flexible with the extended 48 h Feel-Free booking conditions.
We look forward to seeing you!
See you soon,
Agnes, Alois Seyrling & Seyrling family
& the entire Younique ® team

MORE INFORMATION