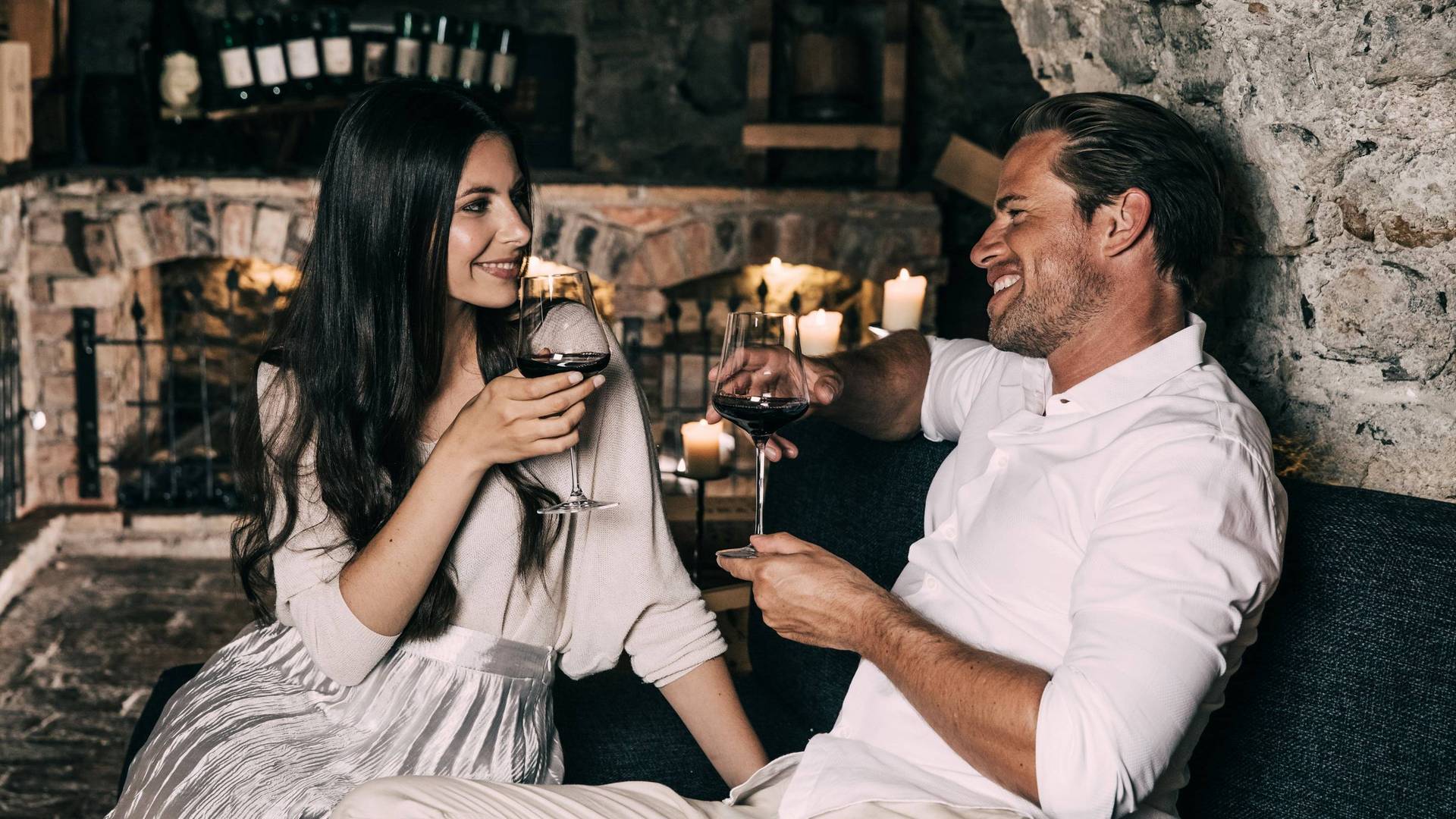 Hotel Klosterbräu & SPA
Klosterstraße 30
Seefeld in Tyrol
Just a moment - the content is loading...

Your romance hotel in Tyrol – pure wellness and relaxation
Romance hotel in Tyrol
Interested?
Klosterbräu, your romance hotel in Tyrol, is your alpine refuge for relaxing hours with your sweetheart. Enjoy wonderful moments that make your couple's holiday in your romance hotel in Tyrol something truly extraordinary. Relax and unwind together in the 3,500m² wellness area and leave the hustle and bustle of daily life far behind you. It was never easier to relax, enjoy, and feel at ease than in the pleasant 31°C water of our year-round heated outdoor pool in the Garden of Eden at your romance hotel in Seefeld. Treat yourself and your loved one to a Tyrolean taste of romance and wellness at Hotel Klosterbräu.
A sea of light at your romance hotel in Tyrol
Candlelight, a feeling of privacy, and soft music – a perfect evening in your romance hotel in Tyrol. Every day, your romance hotel in Austria is lit by more than 500 candles. The candlelight brings to life the 500-year history and tradition of the hotel wherever you look. Experience this unique ambience in your romance hotel in Tyrol, the Klosterbräu.

Cosy togetherness at your romance hotel in Austria
For a truly intimate holiday in Seefeld, the private spa of your romance hotel in Tyrol offers the ideal setting. Relaxing hours spent in perfect seclusion revitalise body and soul. Your romance hotel in Tyrol also offers you the exclusive possibility to reserve the entire pool area. Illuminated by nothing but moonlight and candles, enjoy fine champagne and chocolate strawberries in your wellness hotel in Tyrol. It doesn't get more romantic than that.

Love is in the cellar at your romance hotel in Seefeld
A historic ambience, exquisite 5-star cuisine, and love-filled gazes by the light of hundreds of candles – those are the ingredients for your private candlelit dinner at your romance hotel in Tyrol. Experience the charm of the 500-year-old wine cellar while enjoying a one-of-a-kind, unparalleled gourmet menu. And who knows – perhaps these ancient walls might provide the perfect, unique setting for you to pop the question. The team at your romance hotel in Tyrol will go above and beyond to support you in planning a creative proposal. Your luxury hotel in Tyrol celebrates love – it brings joy to the soul.
Dear guests,
we are open and welcome you - continuously until 03 April 2022. Winter hiking, skiing, cross-country skiing, tobogganing, carriage rides, ice skating and snowman building 😉 ...everything is possible!
At the moment, the booking situation is generally very quiet, so lots of space, peace and quiet and freedom - not only in our hotel. So for last-minute bookers: e.g. book our 4+1 January midweek offer.
Our charming colleagues from the reservation department are already waiting for your call: +43 5212 2621 252. You can also enquire directly here.
We look forward to seeing you!
Agnes, Alois and the Seyrling family

SAFETY FIRST: Here you can find all travel and holiday regulations.