Hotel Klosterbräu
Klosterstraße 30
Seefeld in Tyrol
Just a moment - the content is loading...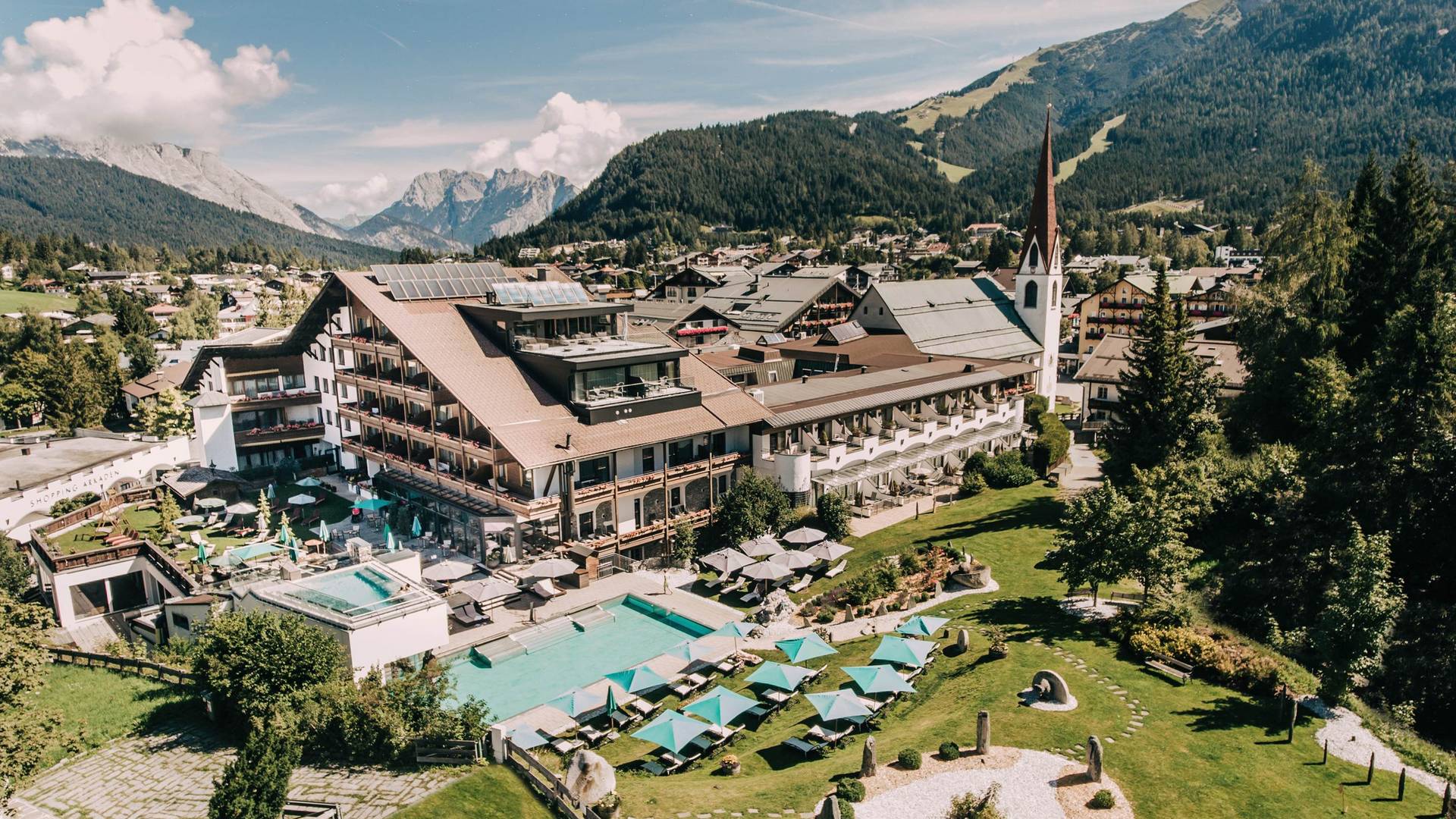 We make children's eyes sparkle.
Enjoy an unforgettable family holiday at the Hotel Klosterbräu!
The greatest time of the year is best spent in the company of your loved ones. We, your hosts, the Seyrling family, have small children of our own, so we are well-acquainted with the needs of young families. At the Hotel Klosterbräu, there is a lot for your children to do. The little ones have great adventures in our outdoor playground. For cooler days, the teen playroom with pinball, billiards, play station and much more, as well as the lovingly furnished children's playroom, will lure them in. A special highlight for guests of all ages is "Sigi's Sauhaufen": enjoy magical moments at our petting zoo, making friends with floppy-eared rabbits and pot-bellied pigs.
So, come to the Austrian Alps on holiday In summer and winter, we offer professional and attentive childcare for children and toddlers, as well as exciting adventure programmes for our younger guests.




Want some spontaneous autumn time? We give you a night with our offer joie de vivre 4+1. No suitable date? Then take a look at our remaining space exchange. 🍂
Undreamed-of pleasures need unlimited possibilities. With our Klosterbräu app, you can now book YOUNIQUE experiences, culinary delights and much more from everywhere. 🙏🏼
See you soon,
Your hosts