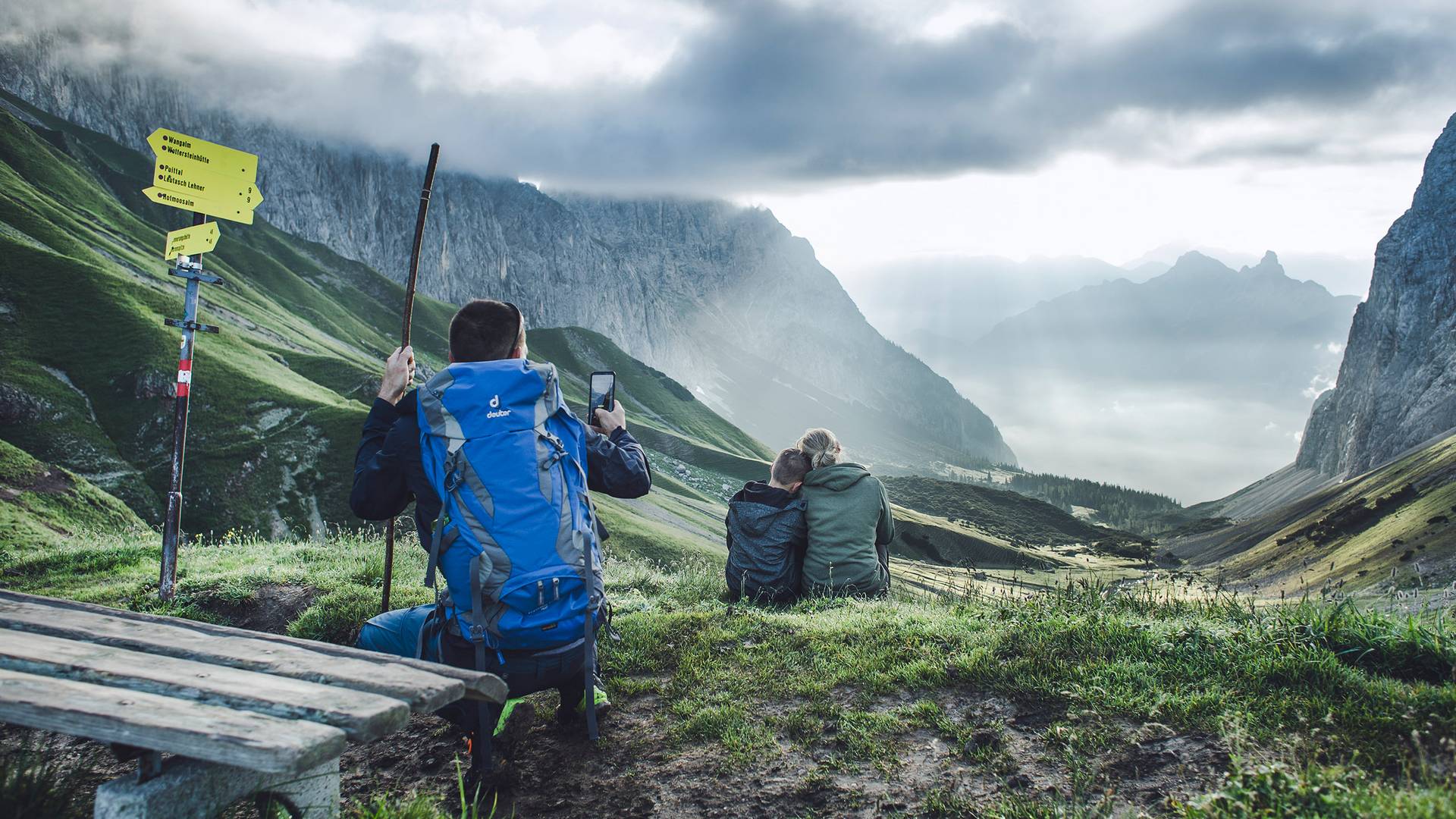 Hotel Klosterbräu
Klosterstraße 30
Seefeld in Tyrol
Just a moment - the content is loading...

Your mountain guide Clemens. Portrait of an adventurer.
Look forward to a daily changing excursion, sports, and culture programme with your personal leisure and activity guide, our family member Clemens. As a certified and trained Tyrolean hiking guide, the member of your host family knows the flora, fauna, and the mountain world very well and conveys his knowledge in an interesting way and with plenty of Tyrolean charm.
Depening on your wishes, Clemens offers everything from leisurely strolls or dog walks to breathtaking sunrise hikes with summit breakfast. Looking for animal traces is particularly exciting, as is a jovial hike to the alpine pastures and rustic huts.
Hidden treasures such as "the most beautiful mountain lake in Tyrol" or the "source of the Isar river" can be explored in absolute safety and comfort. On foot or with the hotel's premium e-bikes.
"In the mountains there exists only the real and authentic YOU."
You have never experienced nature like this before! Personal. Up-close. Individual.
This is BE.YOUNIQUE®.

Explore unspoilt places on foot or by bike
Your personal active guide
Interested?
Explore the area around our Hotel & SPA Klosterbräu with your personal Active Guide. Whether with or without a bike. Tell us what you prefer and we will show you our unbeatable offers.
Longing for summer, sun, Klosterbräu ☀️
Free ride to holiday bliss. Free trip to Klosterbräu. Travel by train or FlixBus and get reimbursed up to €150 travel costs per person 🔥
Our new nature rooms and suites are here! At least online 😉 You can book them now for summer, gladly in combination with our Opening Special 6+1.
See you soon,
Your hosts