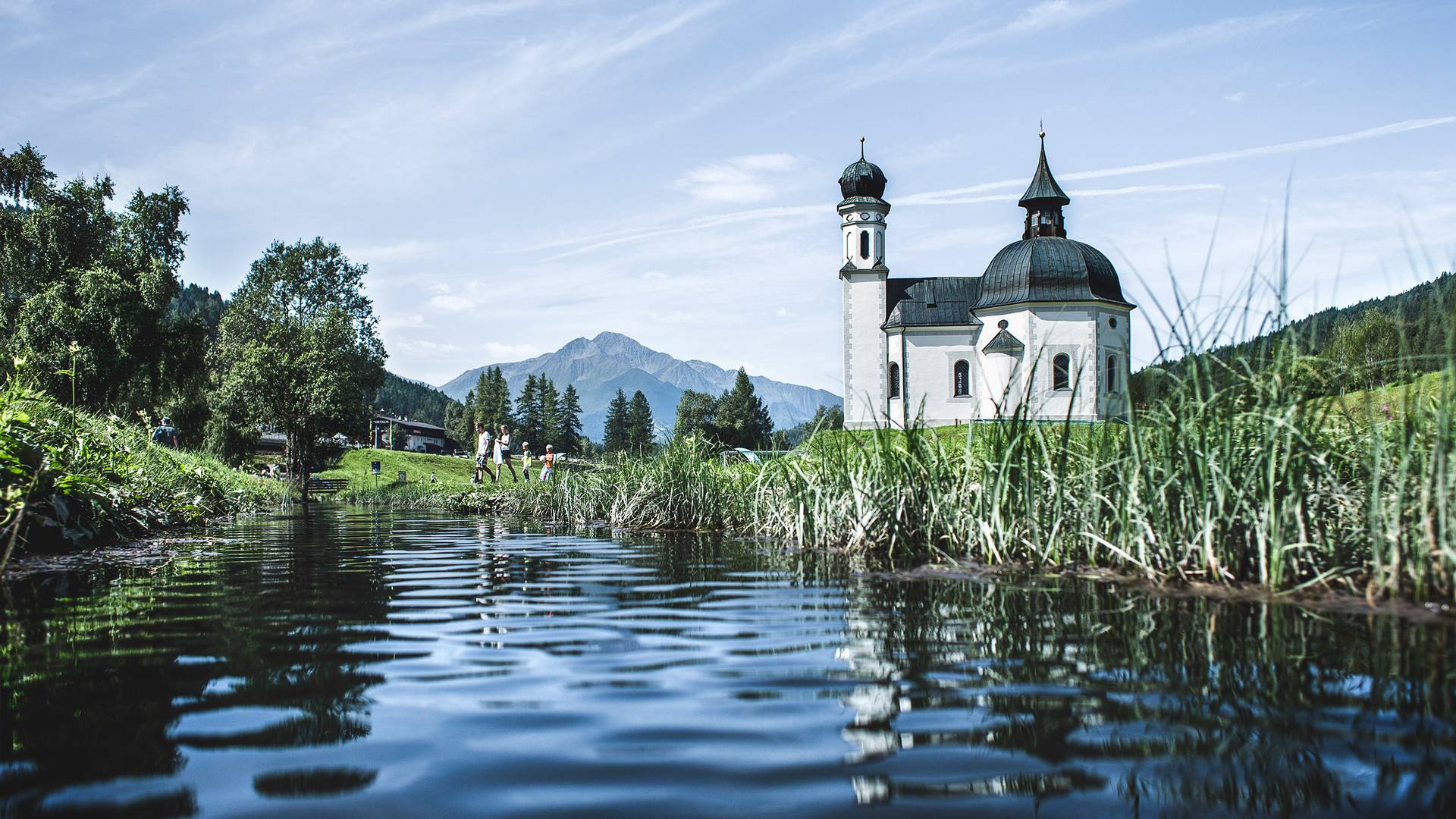 Training camp of the German national football team
Hotel Klosterbräu & SPA
Klosterstraße 30
Seefeld in Tyrol
Just a moment - the content is loading...

Preparations of the DFB team for the 2021 European Championship in Seefeld in Tyrol
Interested?
In order to prepare for the 2021 European Championship in the best possible way, the German
national football team and their captain Manuel Neuer
are coming to Seefeld in Tyrol for a training camp. The planned start date is 25 May, during which two more international international matches will be played.

Training camp of the DFB - Elf
May 2021 in Seefeld in Tyrol
The region of Seefeld - Tirols Hochplateau will be the venue for the DFB training camp in May 2021. Two nearby natural grass pitches and an additional small pitch in the area of the ski jumps will be available for the training sessions.
The Region of Seefeld, which is very familiar with major sporting events, also hosted the 2019 Nordic World Ski Championships.

DFB German National Team & ÖFB the Austrian National Team, Training Camp and Basecamp in Seefeld
- Training camp and base camp for the national teams of the European Championship 2021 -
We are very pleased and proud that the DFB - the German national team - will be holding their training camp and the ÖFB, the Austrian national team - will be holding their base camp here in Seefeld.
The hotel accommodation of the national teams for the European Championship 2021 is not directly in Seefeld. However, the training sessions themselves will be held on the Seefeld football pitches. Due to the current situation and the strict security measures, it is unfortunately not possible to view the training sessions.
Here you can book your room directly in the centre of Seefeld and only a 5-minute walk to the football pitches:
In November, immerse yourself, retreat, experience silence - with our special WELLNESS TIME 3+1. So that you can feel this particularly intensively, we will give you one night as a gift.
By the way: We are here for you continuously from autumn 2022 to spring 2023! Plenty of time for wellness, winter, Christmas & Co.
See you soon,
Your hosts

There is also a offer for you