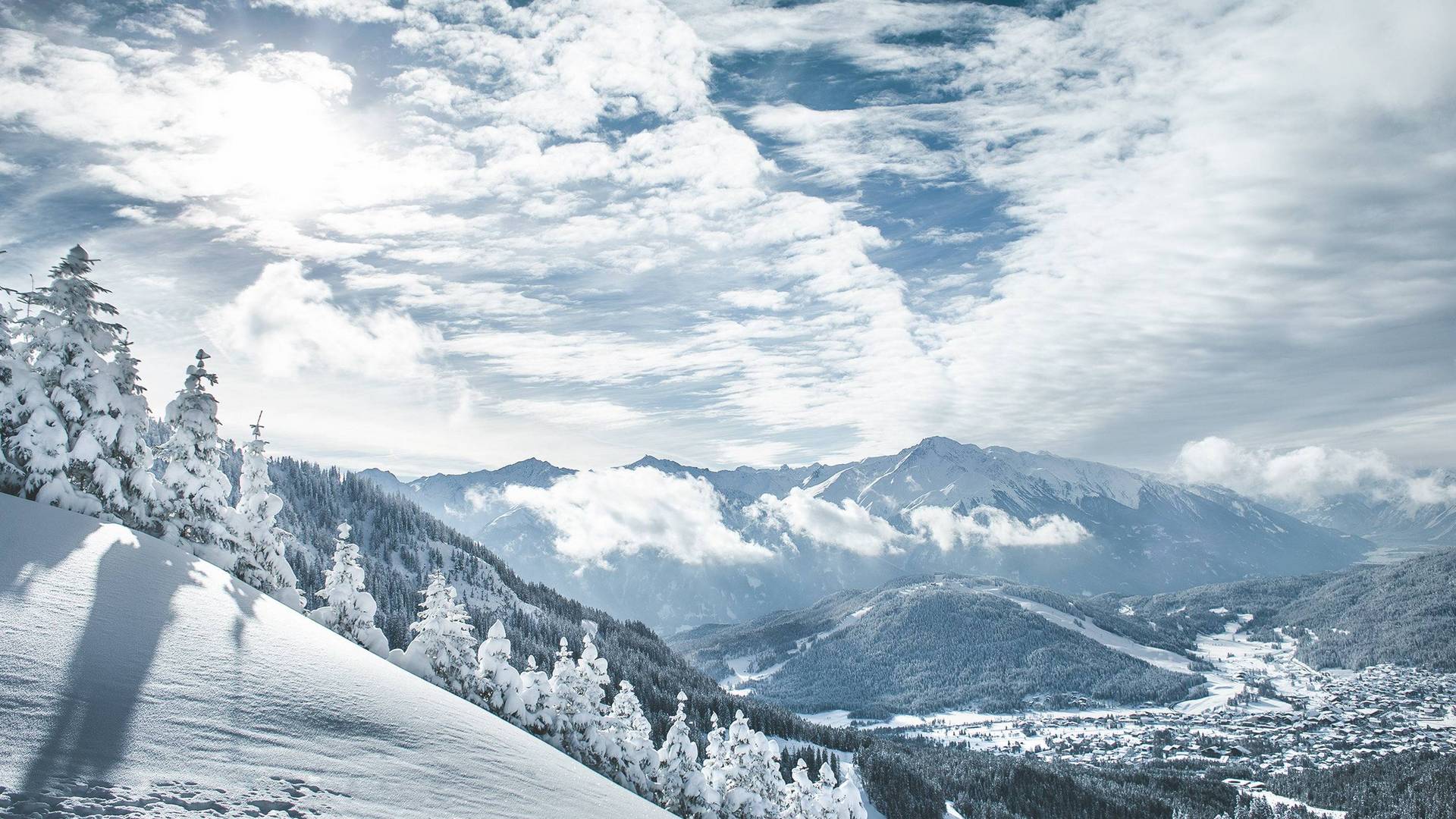 Hotel Klosterbräu & SPA
Klosterstraße 30
Seefeld in Tyrol
Just a moment - the content is loading...

Travelling to Hotel Klosterbräu – how to find us? It's easy!
Arrival & location
Interested?
There is no way around a wellness stay and deluxe holiday.
This is how you can reach your personal holiday happiness fast and without detours.
Coordinates for reaching wellness and active holidays:
Behind the highest mountain peak, turn right and drive straight through well-being, relaxation, and regeneration. Follow a slight bend to enjoy culinary delights, pass the stop sign to avoid everyday stress and hectic, take the crossroads between Loft 500 and the new Lifestyle Wellness Suites, and then head into the YOUNIQUE ®.home stretch.

Our address
Pardon? You don't know us yet? That's odd. Here is the address for reaching us the first time:
Hotel Klosterbräu & SPA
Klosterstraße 30, 6100 Seefeld in Tyrol
Enter the place of departure and we will provide you with directions! If you prefer to drive without a navigation system, just print our directions out.
Our entrance next to the Eurospar is marked by a large stone with our inscription and an archway above you.
The Olympic Region Seefeld in Tyrol is perfectly accessible by train and the train station is only 3 minutes' walk from the hotel. With your green arrival you can use our e-bikes and e-car free of charge for your excursions. (turn right at the crossroads and drive through pleasure and wellness … You already know … ;-) )
New since 2019: Seasonally you can also travel directly from Hamburg to Seefeld by ICE train. Alternatively, you can also arrive at Innsbruck station and be picked up by us.
Further information and train connections: www.oebb.at
The Karwendelbahn & the highest ICE railway station
The scenic and impressive Karwendelbahn from Mittenwald to Innsbruck was opened in 1912 as the first fully electrified railway in Austria. Due to its early construction, the Karwendelbahn always carries a piece of history on every ride. Along the 32km long route the railway runs through 16 tunnels and over 18 high bridges and viaducts. The steeply sloping Martinswand into the Inn valley is an impressive highlight along the route. Today the Karwendelbahn is considered the most important link between the plateau and the provincial capital Innsbruck. A ride on the Karwendelbahn should definitely be on your to-do list!
At the world's highest ICE railway station in Seefeld, tradition truly meets modernity. Thanks to the new ICE direct connections from Hamburg via Hanover as well as from Dortmund via Cologne, Frankfurt and many other stops to the Seefeld Olympic region, the journey to us is both sustainable and comfortable. After about 9 hours from Hamburg, you will reach Seefeld station – surrounded by impressive mountain ranges – free of stress and traffic jams. From December 2019, the connections will again run every weekend.
More information about your arrival by train is available here.
Should your private jet be not available today, Innsbruck airport offers you a great alternative.
Scheduled flights directly to/from Innsbruck: Amsterdam, Berlin, Bristol, Düsseldorf, Eindhoven, Frankfurt, Hamburg, Kiev, Liverpool, London, Moscow, Rotterdam, Groningen and Vienna, and many other destinations
Travel time about 25 minutes to Hotel Klosterbräu. As the crow flies would be even faster ...
Travel comfortably by bus and leave your car at home during your holiday. FlixBus offers you an environmentally friendly and inexpensive way of reaching us.
You have a safe and comfortable connection with MeinFernbus/FlixBus from Seefeld to Munich and back 8 times a day – ideally also from Munich Airport.
MeinFernbus/Flixbus guarantees you a trouble-free journey and the Olympic region Seefeld is one of the best-connected regions to Germany besides the state capital Innsbruck.
Of course, a pleasant journey from Italy or Switzerland by long-distance bus is also possible.
Further information and bus connections:
Dear guests,
we are open and welcome you - continuously until 03 April 2022. Winter hiking, skiing, cross-country skiing, tobogganing, carriage rides, ice skating and snowman building 😉 ...everything is possible!
At the moment, the booking situation is generally very quiet, so lots of space, peace and quiet and freedom - not only in our hotel. So for last-minute bookers: e.g. book our 4+1 January midweek offer.
Our charming colleagues from the reservation department are already waiting for your call: +43 5212 2621 252. You can also enquire directly here.
We look forward to seeing you!
Agnes, Alois and the Seyrling family

SAFETY FIRST: Here you can find all travel and holiday regulations.