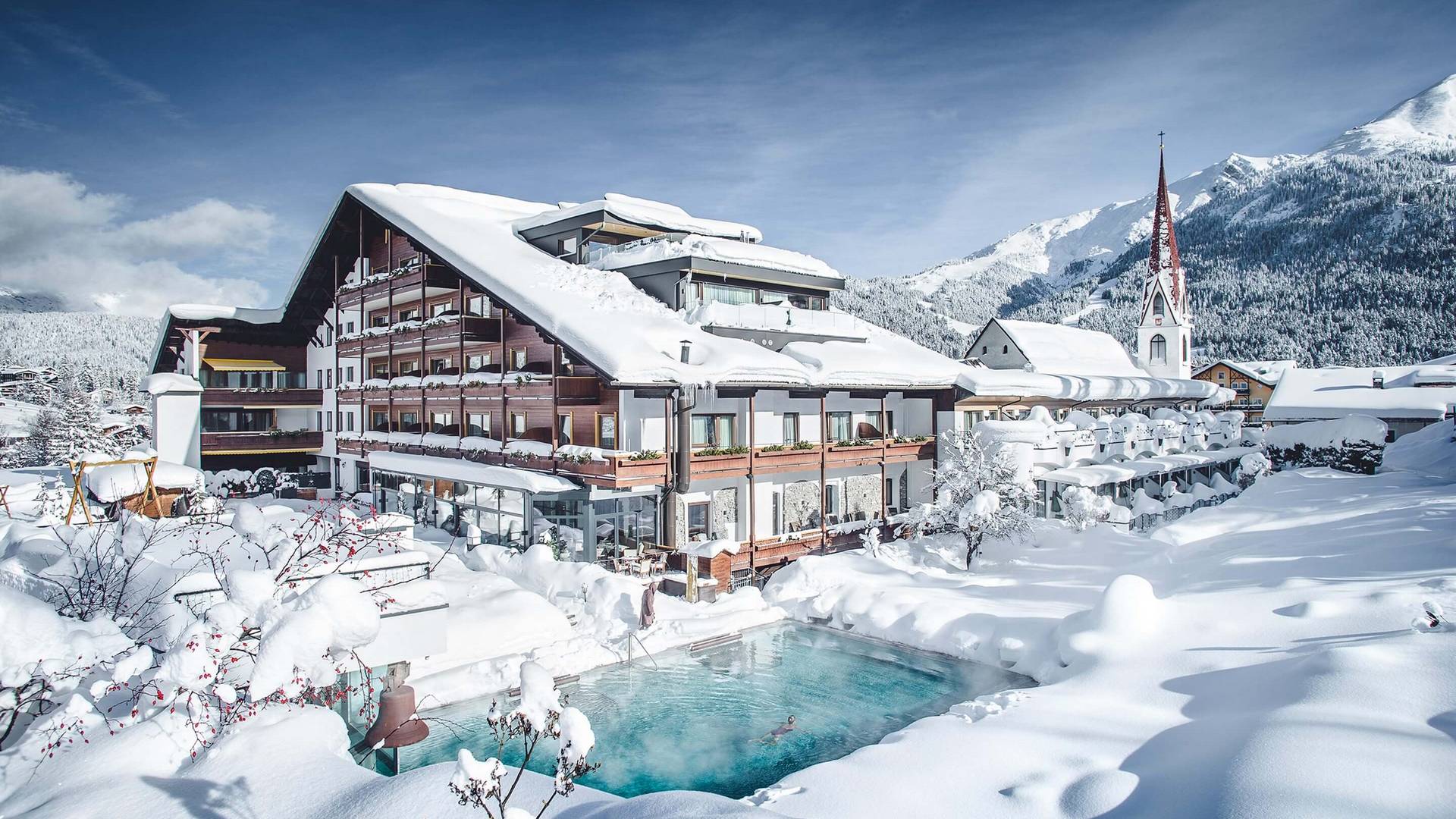 Hotel Klosterbräu & SPA
Klosterstraße 30
Seefeld in Tyrol
Just a moment - the content is loading...

THE luxury hotel in Tyrol – the best venue for your events
Luxury hotel
Interested?
Guests from all over the world love the most romantic, luxury hotel in Tyrol with its unique atmosphere. The hosts and over 100 employees will, with great personal care, organise your unforgettable event with precise attention to detail.

Celebrate parties in your luxury hotel in Tyrol
Our exclusive locations offer the ideal setting for your perfect party. Forever memories are created in your luxury hotel in Tyrol. Indulgent culinary delights are savoured in nine dinner locations in accordance with the Green Code. Our local ingredients are used in the hotel kitchen: luxury, wellness, and Tyrol for your palate.
Whether it be for your birthday, wedding or christening, your luxury hotel in Tyrol is the place to be for a touching, magical moment. It is not for nothing that we are the romance hotel in Tyrol.
Weddings surrounded by luxury and wellness in Tyrol
Your luxury hotel in Tyrol offers you perfect conditions for your very special day. Only a few steps separate you from the Roman Catholic St. Oswald church and registry office. Celebrate in our own small in-house chapel and choose the setting for your romantic reception from ten different rooms at your luxury hotel in Tyrol. Our wedding planner, Daniel Wolf, will be happy to accompany you on your special journey to the alter and organise this unique day in your luxury hotel in Tyrol. For those in love, we will be happy to open our venerable wine cellar for a romantic candlelit dinner. And those who prefer cosy togetherness can enjoy a moonlit carriage ride in surrounding nature. These are Younique Moments in your luxury hotel in Tyrol with 5-star service.
The dream-like setting for your party – luxury, wellness, Tyrol
Whether you want to celebrate with the intimate circle of your family or plan the ultimate party experience for up to 200 people, your luxury hotel in Tyrol offers the right location for your one-of-a-kind memories:
Gewölbesaal: enjoy stylish ambience and exquisite menus for up to 180 people.
Ritter Oswald Stube: experience pure pleasure and decadent wines for up to 90 people in your luxury hotel in Tyrol.
Bräukeller Grill & Veggie: the in-house brewery of your luxury hotel in Tyrol combines history and modernity for up to 80 people.
Klosterhof in our luxury hotel in Tyrol: your magical location under a starry sky for up to 150 people.
Wine cellar: here, up to 12 people can dine under 500-year-old arched domes.
Maximilianlounge: indulge in impressive ambience with an aperitif for up to 140 people.
Vital Bistro: up to 120 people can be seated on the roof terrace of this luxury hotel in Tyrol with a fantastic view.
DancingBAR Kännchen: legendary atmosphere creates the ultimate experience for up to 200 people in your brewery hotel
Naturally, your four-legged companions should not be missing from your event. Five-star treatment also applies to four paws in your luxury dog-friendly hotel in Austria.
From first contact to your magical moment, your luxury hotel in Tyrol is personally there for you.
White mountains means the start of the season! Head into winter with our midweek special in December. We'll give you one night for free. Click here to go directly to Cuddle Time +1. 25.11. also sees the start of Tyrol's most beautiful Advent market, right next to the hotel.
Vacations at Sigi's Sauhaufen: closed for visitors until 2.12.2022. From 2.12. to 22.12.2022 only open on weekends (Friday to Sunday), as well as on 8.12.2022 (Austrian holiday) at the following times: 10.00 to 12.00 & 13.00 to 16.00. As a hotel guest you can always visit the farm outside. The indoor area we open gladly on request, if our farmers are not just on site.
By the way: We are here for you continuously from autumn 2022 to spring 2023! Plenty of time for wellness, winter, Christmas & Co.
See you soon,
Your hosts