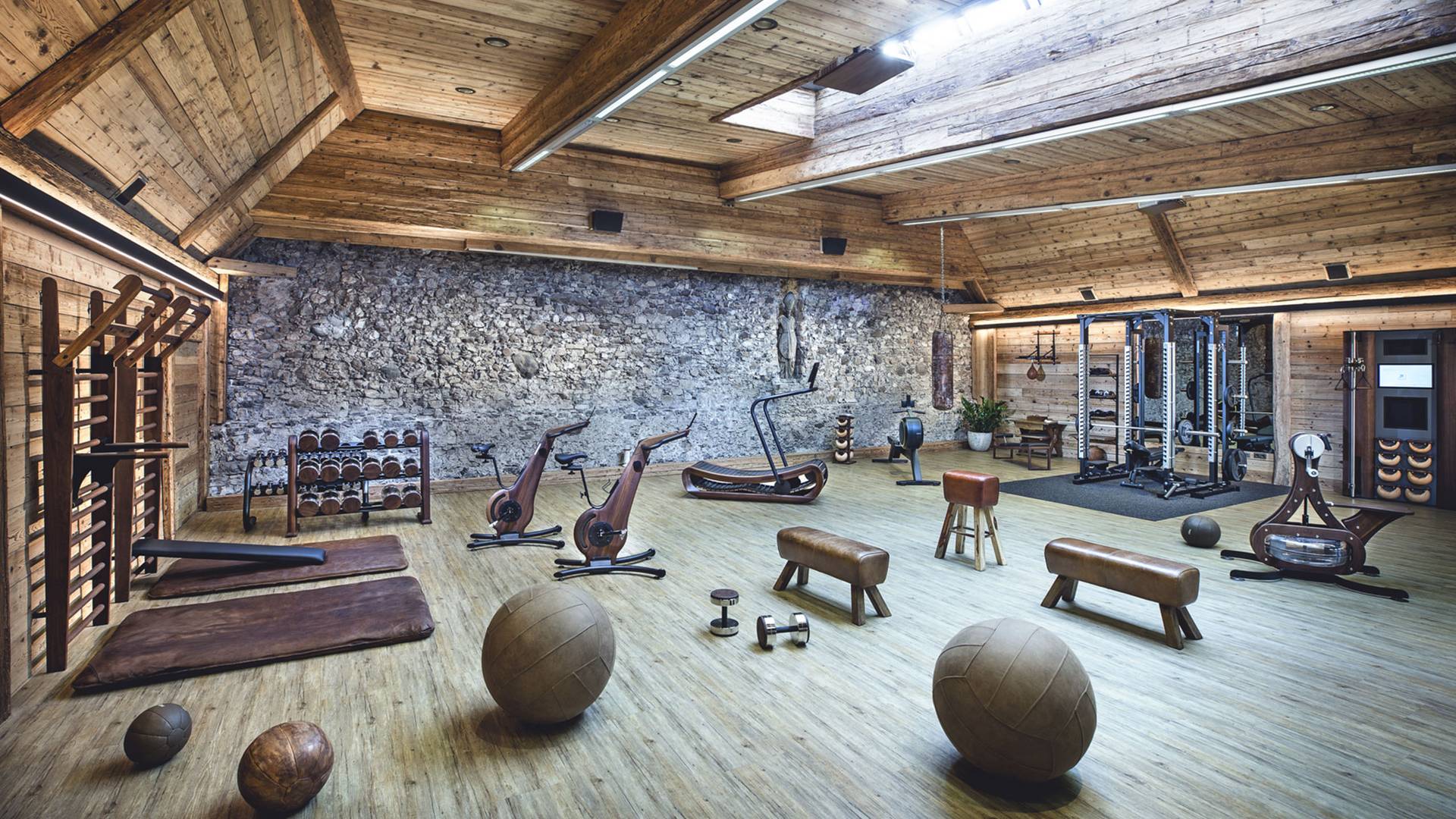 Hotel Klosterbräu
Klosterstraße 30
Seefeld in Tyrol
Just a moment - the content is loading...

Your fitness and health coach.
Portrait of a globetrotter.
Daily changing activity and sports programme together with your personal fitness and health trainer Thomas.
As a trained and certified fitness and health trainer, Thomas not only keeps you fit, but also healthy. He is also known as our chef's personal final opponent. Thomas not only helps you burn calories, but also imparts all his knowledge in his courses, e.g. on fascia, back or functional training.
You will not only find your fitness trainer indoors rehearsing new Zumba choreographies, but also outdoors on the e-mountain bike. Whether on an exploration tour or on a guided tour, Thomas will show you his favourite places, such as Lake Möser or the sky cinema on the Brunschkopf.
During a leisurely walk including a visit to our organic farm and petting zoo Sigi's Sauhaufen, Thomas is happy to share interesting facts about Seefeld or about his exciting life on board cruise ships.
Either way, taking part in his courses is a special experience, with the positive side effect of keeping body and mind in balance.
This is ACTIVE.YOUNIQUE®.

Functional training, morning stretch, circle training, Zumba etc.
Work out the casual way
Interested?
The brand new ACTIVE Fitness room offers enough space for everyone to work out. Train and connect together with the highest motivation. Whether you're looking for endurance or strength, we've got it all covered.
COMING SOON... EasyMotionSkin @ Hotel Klosterbräu
Innovation meets Tradition.
What does EMS training mean? EMS training is a highly effective and time-efficient training method for increasing muscle strength and mass and reducing body fat. A training session usually lasts just 20 minutes and is always carried out with a trained trainer.
Our personal fitness trainer Thomas supervises each training session and at the same time makes EMS training a "personal training". He provides the appropriate portion of motivation and safety in the training.

EMS training of the next generation
Electromuscular stimulation (EMS) stimulates up to 90% of your muscles. Dynamic EMS training is up to 20 times more efficient than a classic workout.
In addition to stimulating your metabolism, muscle regeneration is another key benefit of training with EasyMotionSkin.

Effective and individual
The high training efficiency keeps your body fit and healthy in the long term. With this system it is possible to achieve outstanding results with very little time spent training.
Your well-being and attitude to life will improve after only a short time. 33 different training programmes offer individual training, according to your needs and goals.


The technology
EMS training with the EasyMotionSkin combines all important aspects of a balanced fitness training. Dynamics, efficiency, mobility and fun are brought into harmony with the highly efficient form of training thanks to patented dry electrodes and wireless training control.
The further development of medical electro-stimulation technology makes it possible to use EMS as high-intensity training or as support for popular forms of exercise such as walking, cycling or jogging. The medically developed regeneration programmes also offer a perfect way to relax after training or a long day.

Training success
93% of the musculature is trained at the same time, which is easy on the joints
18x more time efficient than conventional training
33% increase in strength after 6 weeks with only 2x 20 min training/week
35% increase in endurance after 4-6 weeks with only 2x 20 min training/week
3x higher calorie consumption than with conventional training
BREAKING NEWS: For all early bookers: Summer prices 2023 = 2024. No price increase for all bookings until 29 February 2024. 🔥
Want some spontaneous autumn time? We give you a night with our offer joie de vivre 4+1. No suitable date? Then take a look at our remaining space exchange. 🍂
Undreamed-of pleasures need unlimited possibilities. With our Klosterbräu app, you can now book YOUNIQUE experiences, culinary delights and much more from everywhere. 🙏🏼
See you soon,
Your hosts