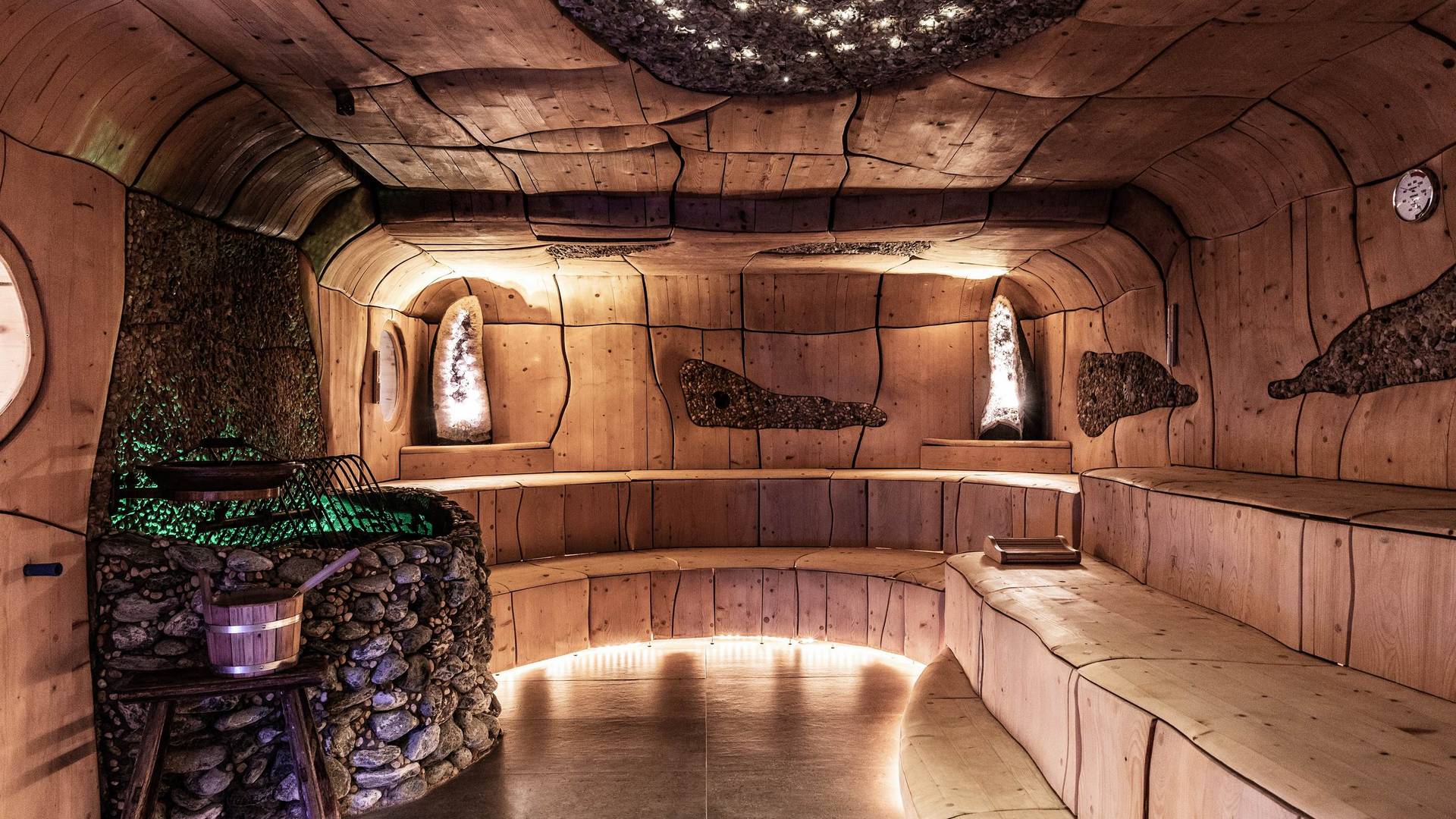 Hotel & Spa Klosterbräu
Klosterstraße 30
Seefeld in Tyrol
Just a moment - the content is loading...

Sauna – warms the heart
The sauna world we dreamt about!
Interested?
Absolutely unique, isn't it? Our hand-carved Hot Time sauna, a tailor-made piece created in over 800 hours of craftsmanship. Our goal was to offer you something that radiates warmth, transmits calmness, and frees the mind. For all ladies who like it a bit cooler, there is a separate ladies' area for the perfect feel-good experience.
Enjoy sensual sauna rituals several times a week – for unique experiences, unforgettable moments by our professional sauna master. Go on an olfactory journey through time, guided by familiar aromas and oriental scents. A change of mind of a special kind!
In a total of 8 themed saunas, sauna lovers get their money's worth. Follow the wonderfully rustic aroma of freshly baked bread to nose out the Bread Baking sauna. The Finnish sauna is the place to go for the real deal – it's all about keeping a cool head. The organic outdoor sauna, a Rasul grotto, the steam sauna, as well as a family textile sauna and heartwarming infrared cabins will also hit the spot.
Then there is a different way to cool down ... And honestly – would you have expected only a fountain of ice here? Yes, of course we have that too. But the best refreshment comes from within – the inside of our never-ending beer fountain in the middle of the sauna area.
After a wonderful sauna session, treat yourself to a cool drink and breathe in new life energy ...
Opening times of the sauna – so you don't get cold feet …
Hot Time sauna
Daily from 2 to 8 p.m.
Temperature from 80 to 95°C
Humidity from 10 to 30%
Finnish sauna
Daily from 8 a.m. to 8 p.m.
Temperature from 70 to 85°C
Humidity from 10 to 30%
Break Baking sauna
Daily from 2 to 8 p.m.
Temperature from 30 to 35°C
Humidity of 10%
Organic outdoor sauna
Daily from 2 to 8 p.m.
Temperature from 70 to 85°C
Humidity from 10 to 30%
Steam sauna
Daily from 8 a.m. to 8 p.m.
Temperature from 40 to 45°C
Humidity from 80 to 100%
Rasul grotto
Open at your request
Temperature of max. 40°C
Humidity from 10 to 30%
Infrared cabin
Daily from 2 to 8 p.m.
Temperature from 35 to 40°C
Humidity of 10%