Hotel & Spa Klosterbräu
Klosterstraße 30
Seefeld in Tyrol
Just a moment - the content is loading...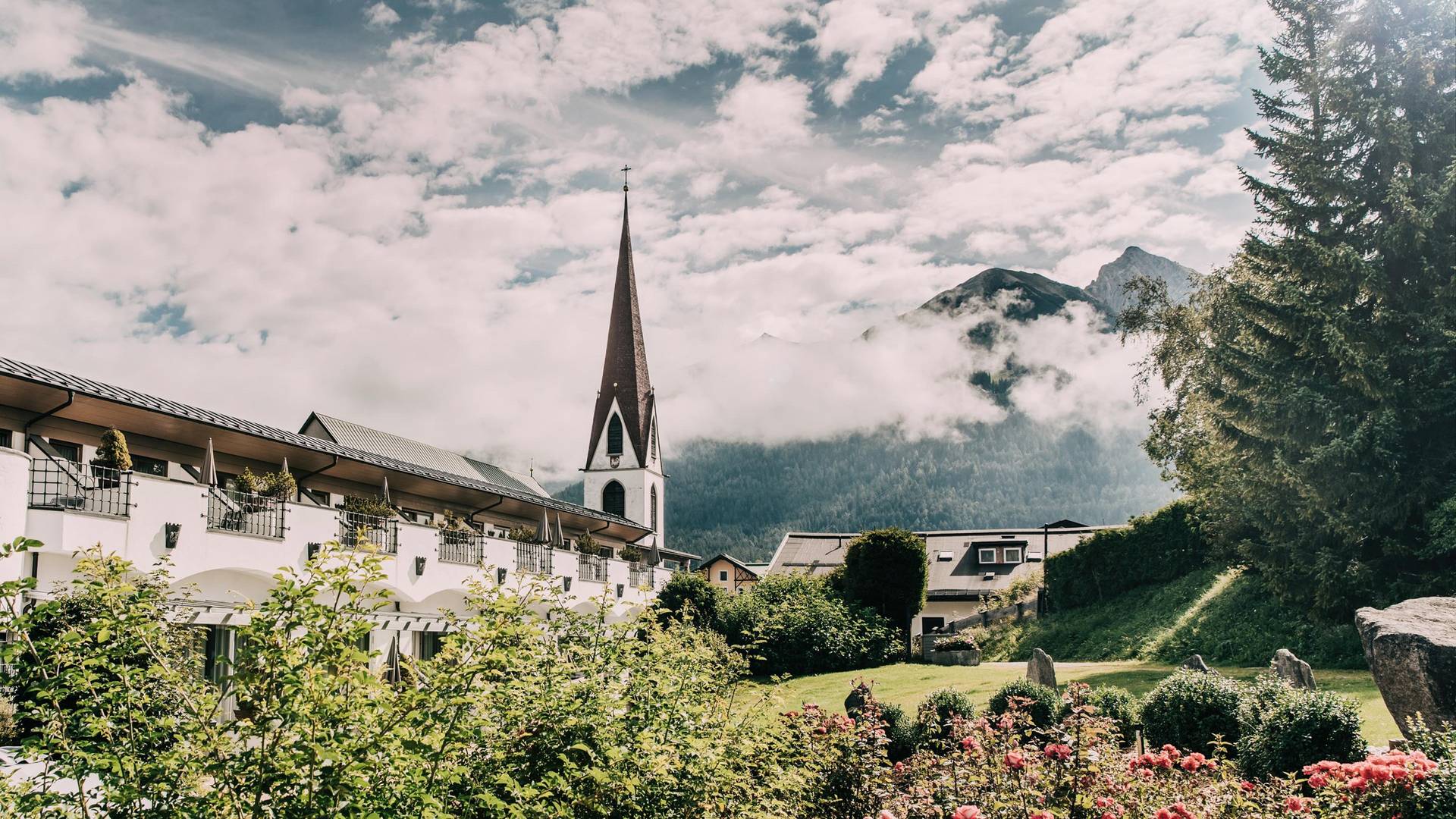 Life is like a game of tennis; the player who serves well seldom loses.
Improve your game, improve your life
No time to practise your serve? You can't be serious – look around and take your pick from our tennis Eldorado.
What to do in Seefeld in summer: enjoy the fantastic views around this region as an alternative to dashing up the mountains. Known as an Eldorado for tennis lovers, there are plenty of opportunities for amateurs and professionals to improve their game while taking in the spectacular surroundings of lush green vegetation, bright blue skies, and impressive mountains fading into the distance on a hazy sunny day. Tennis Club Seefeld offers a broad range of courses for all age groups in collaboration with ESTESS Tennis Academy which is well-known for its outstanding quality. It has six clay courts for those who prefer a slow ball and high bounce to work on their game: more competitive players can also participate in a summer tournament. The Casino tennis centre also prides itself on four outdoor green Tenn clay courts, while eight indoor courts covered with Bross slide surfacing enable optimal training for all abilities.
Hot news and top offers with Feel Free cancellation conditions
Your safe time out
3G - rule (tested, vaccinated, recovered) remains in place
NEW - Definitely try it out!
Our year-round culinary hotspot "the Klosterhof" with openable glass roof, pizza oven and much more is now open for you. Enjoy your breakfast and dinner in Mediterranean flair!
Home at last! Muuuh, Määääh, I-AAAA, Kickerikiiieee & Oink-oink
Our organic farm and petting zoo "Sigis Sauhaufen" is open and ready for explorations of all kinds for young and old.
For your spontaneous getaway
you're sure to find a room to suit your taste in our remnant exchange. Click here to go directly to the enquiry.
PSSSST!! It pays to be quick:
Secure your dream room and still remain flexible with the extended 48 h Feel-Free booking conditions.
We look forward to seeing you!
See you soon,
Agnes, Alois Seyrling & Seyrling family
& the entire Younique ® team

MORE INFORMATION